MINI Maintenance Program
MINI Maintenance Program
Car shoppers in the Bronx, Manhattan, and Queens know that purchasing a new quality vehicle is a huge investment, especially when you choose a high-quality MINI model. While there are a lot of important tasks needed to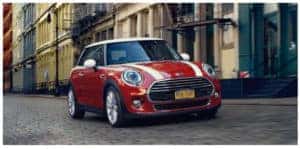 protect your automotive investment, one of the most underrated is signing up for a maintenance program. When you're enrolled in a maintenance program, you'll be able to get your car the service it needs to stay on the road for years to come.
If you've been considering purchasing a MINI, it can be a good idea to learn about your maintenance program options and the benefits of having this service. Read about the benefits of a MINI maintenance program and learn about some of the important service tasks these programs include.
The Benefits of a Maintenance Program
If you're reluctant to spend the money required to enroll in a comprehensive maintenance program, it can be a good idea to learn about some of the advantages that these programs provide. The primary advantage of a  maintenance program for your MINI is having the peace of mind if and when a problem occurs with your vehicle. With a maintenance program, you'll know you'll have access to professional service whenever it is needed.
Another advantage of a maintenance program is getting necessary service so your MINI lasts for hundreds of thousands of miles to come. Regular maintenance increases the longevity of your vehicle, and enrolling in a maintenance program is the best way to get this maintenance. As you can see, there is no drawback to enrolling in a MINI maintenance program
Complimentary Maintenance Services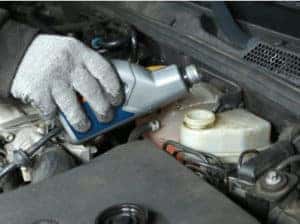 When you buy a brand-new MINI, you are automatically enrolled in a comprehensive maintenance program free of charge. This program is meant  to cover your manufacturer's recommended service schedule and lasts for three years or 36,000 miles, whichever comes first.
Your complimentary maintenance program covers the service tasks most important for keeping your MINI on the road. These service tasks can include inspection services, air filter changes, oil services, and brake fluid maintenance. Having access to this complimentary maintenance program will help ensure that your MINI stays running reliably.
MINI Maintenance+
If you're the type of car owner who wants to make sure they have access to the most services possible, then you should consider purchasing MINI Maintenance+ coverage. MINI Maintenance+ allows you to extend your  complimentary maintenance coverage by up to four years and 89,000 miles, meaning you'll have a total coverage amount of seven years or 125,000.
In addition to extending your coverage, MINI Maintenance+ adds the services that you have access to. With this program, you can get replacement of certain parts like brake pads, wiper blades, and your manual transmission clutch as long as your MINI is a 2017 model or newer. You can also transfer your coverage to a new owner if you ever decide to sell your MINI.
Sign-Up for a MINI Maintenance Program
When you're ready to drive a fantastic new MINI covered by a MINI maintenance program, the only dealership you should visit is MINI of Manhattan. The team at MINI of Manhattan can help you choose your perfect model and tell you more about the advantages of covering your investment with a maintenance program. Contact us today!