MINI Cooper Maintenance Schedules

---
As you commute with your MINI Cooper more and more around Manhattan, Queens, and the Bronx, NY, your miles will start to add up. As they do, you'll start to reach important service intervals. So, how will you know when you've approached a mileage interval and need service? Usually, you'll be able to find this information right in your MINI Cooper maintenance schedule!
Normally, you can find your vehicle-specific service schedule in your owner's manual or online. However, our team at MINI of Manhattan has put together a number of guides that highlight the important services you should look out for and when they're needed!
What Is a Maintenance Schedule?
MINI Cooper S Convertible Maintenance Schedule
A maintenance schedule is a piece of literature that lists out what services your MINI Cooper may need and when it'll need it. Typically, the schedule will give you a mileage interval for different services, so the time in between services will range dependent upon how often you drive.
Making sure you brush up on your vehicle-specific schedule is essential, as it goes a long way in keeping your car running smoothly. By keeping up with your services, you'll be able to ensure your MINI has had the care necessary to keep it running optimally and have its longevity potentially extended.
What's Included In a Maintenance Schedule?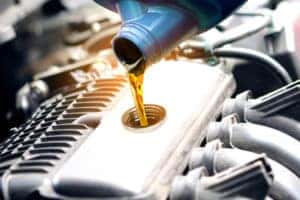 There are a number of different services that will be highlighted in your maintenance schedule. Some frequent ones include:
Oil Change
Your oil is critical to your vehicle's ability to run. It cleans and lubricates your engine and the parts that work within it. When your oil becomes old, it will be too dirty to perform this duty and will need to be changed. It's important to tend to this, as leaving old oil in your engine can create extensive engine damage.
Transmission Fluid Replacement
Similar to oil, transmission fluid lubricates parts within the transmission so that they are running smoothly. Typically, this area requires less frequent attention.
Battery Replacement
Your battery is critical to your ability to start your MINI. After a while, your battery will die and need to be replaced. Usually, you won't have to worry about this for a while, though leaving lights and radios on with the engine off can drain a battery quicker.
There are a number of other important services you'll want to attend to, as well. Check out your MINI maintenance schedule today and see if you're approaching any significant intervals!
Scheduling MINI Service
When the time comes to have your MINI serviced, we'll be able to help at our MINI service center. Give us a call or visit us online to schedule a MINI service appointment. Our automotive technicians are certified and trained, so you can be sure the car service and car maintenance provided will be of high quality.
Keep Your MINI Cooper Running Smooth!
Whether you just got behind the wheel of a new MINI or have been driving one for years, you'll want to make sure you stay up to par with your maintenance. Get started and check out your MINI-specific maintenance schedule today.
We hope to assist Manhattan, Queens, and Bronx, New York, drivers at MINI of Manhattan soon!