Schedule MINI Service
READY TO SCHEDULE SERVICE? START HERE.

We're making Spring Maintenance a little easier. For a limited time, receive 20% off select services*
Although it feels as though the world is on-hold, we understand that your MINI may be in need of maintenance. MINI of Manhattan is making everything a little bit easier, to ensure your MINI remains in its ultimate condition. For a limited time, we're offering our service clients 20% off select service packages*. Each package is tailored for your MINI and is designed to address all the important items that keep it running at its peak. As always, the health & safety of our clients and employees are of the utmost importance. We are open at this time, taking the necessary precautions with all drivers and technicians wearing masks and gloves, no-contact Valet Pickup & Dropoff, Customer Curbside Dropoff, and providing comprehensive cleaning and sanitizing of your MINI.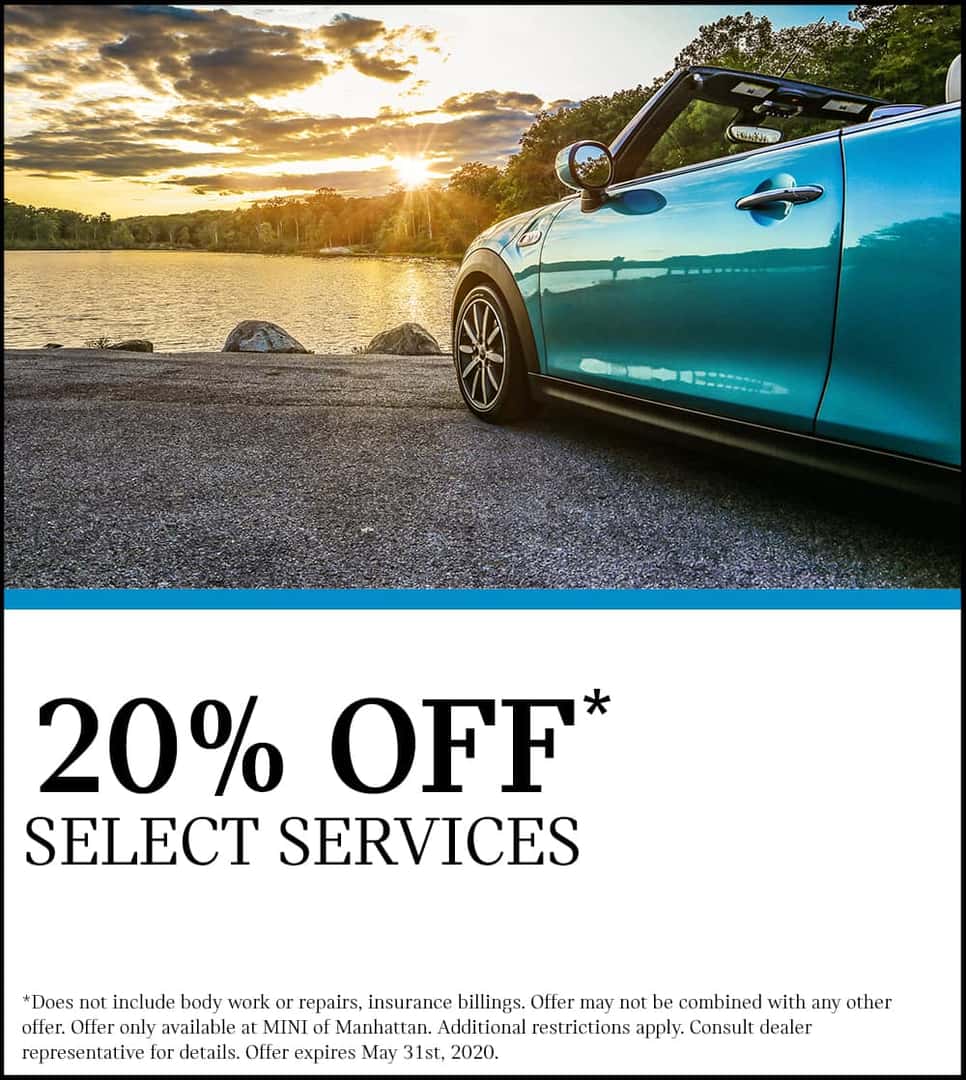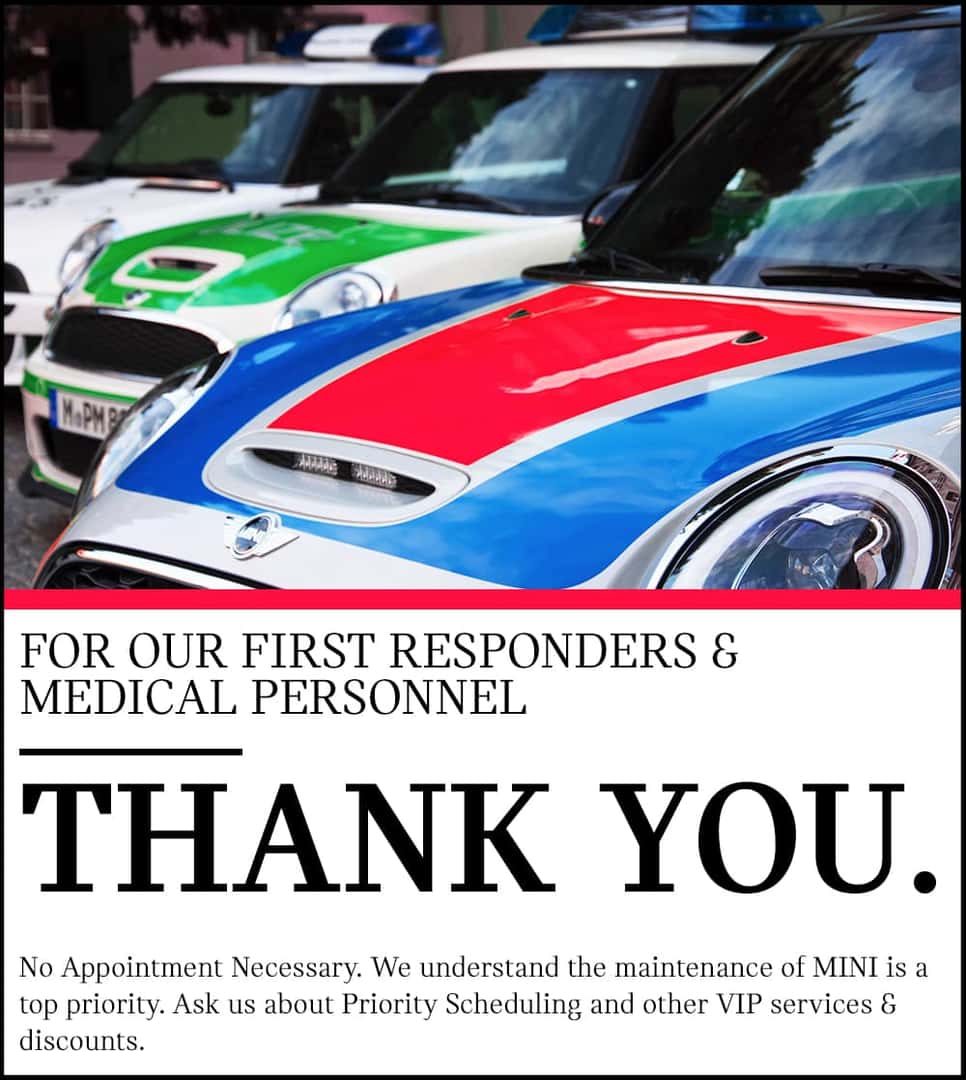 Current MINI of Manhattan Service Operations:
– Open Monday through Friday 8:00am to 5:00pm by appointment only
– Customer Curbside Dropoff & Pickup by appointment only, 8:00am – 4:00pm
– Valet Pickup & Delivery by appointment only
– 25-mile radius for Pick-up & Delivery service appointments**
– Thorough cleaning & sanitizing of your vehicle
– All Drivers & technicians will wear face masks and gloves
– Simple & Straight forward; one less thing for you to think about
Call to schedule your appointment today, and our Service Team will guide you through all the particulars.
Schedule your appointment today by calling our dedicated Service line: (212) 314-9737
*20% off select services does not include body work or similar repairs. 20% off select services does not include Insurance claims or billings. Additional restrictions may apply. Consult a dealer representative for details.
**25-mile radius from MINI of Manhattan for service pick-up & delivery included. $25.00 surcharge for distances beyond 25-miles. Some restrictions & limitations apply. Please consult our Service Scheduling Team for all details.
*****
Our Manhattan MINI service center is the prime destination for all maintenance and repairs for your vehicle. From transmission and engine rebuilds to a tune-up or oil changes in Manhattan, our highly skilled MINI technicians are standing by. Schedule an online appointment today at the premier NYC MINI repair shop. Never get stuck in a MINI auto repair bind in New York City again! MINI of Manhattan's own service center is here to serve drivers from Manhattan, Brooklyn, Queens, the Bronx, and Staten Island.
Whether you're driving in a new MINI, Certified Pre-owned MINI, vintage MINI or used MINI vehicle, our team of MINI trained & certified technicians will have it running like it's fresh off the assembly line. Our auto repair, maintenance and service center in conveniently located at 793 11th Avenue in New York City, New York City, and is on hand for all of your service needs. From the routine to the unanticipated, we have you covered.