MINI Cooper Lease Deals Brooklyn
The MINI Cooper is a compact roadster that's designed to make a statement while traveling around the busy streets of Brooklyn. Whether you're looking for a safe and comfortable way to maneuver the Bridge-and-Tunnel commute, or a peppy and stylish vehicle that can quickly get you far away from the noise and crowds, there's a MINI that's right for you.
If you're considering making this classic compact your next vehicle, leasing the MINI Cooper might be your best option. Continue reading to learn more about the sophisticated and exciting Cooper, available financing options, and how you can get behind the wheel today.
Why Lease the MINI?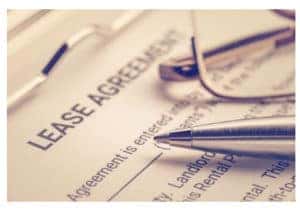 With an athletic base engine, nimble handling, and an overall fun-to-drive personality, the MINI Cooper has been turning heads ever since its modern reincarnation debuted in 2002. Multiple trim levels offer an array of styles and configurations from the classic 2-door Hardtop, to 4-door plug-in hybrid trims. Throughout all its variations you'll find the best modern technology and safety features to keep you both fully connected and out of harm's way.
Its ubiquitous design is perfect for navigating in-and-out of tight city blocks and narrow parking spaces, while inside you'll find a spacious cabin that fits up to four adult passengers. The standard MINI Cooper provides ample head-and-legroom along with loads of cargo volume. So, whether you're picking up friends for dinner or heading to the beach for the weekend, you'll be riding in comfort the entire way.
The Benefits of Leasing a MINI Cooper
When you lease rather than buy, you only pay for the length of the leasing term, which typically is two to three years. Lower monthly payments are the major benefit of leasing rather than having to pay off the value of the entire vehicle. You also have the great benefit of saving money on covered service and maintenance repairs for a period of your lease. To find out more details, our friendly sales team members are always available to answer all your questions.
The other major benefit to leasing is the ability to always have the latest modern features and vehicle advancements at your ready. At the end of your lease term, you can decide to either adjust your financing to switch your payment plan, so you can fully own your MINI, or return it and opt-in to a newer trim. It's this flexibility that makes financing a great option for an urban dweller's changing lifestyle.
Speak to Our MINI Cooper Finance Center
Our knowledgeable team of financing experts are here to provide you with the best service throughout the leasing process, so you can drive off in your new MINI with complete confidence. They're ready to sit down with you and design a plan that will best fit your finances and budget. Start today and apply for financing online!
Before you know it, you'll be cruising to all of your favorite destinations in your sporty MINI Cooper. If you're a driver near Brooklyn who's ready to take the next step, contact us today!