MINI Cooper Hybrid Lease

 Leasing is among the most popular means to get behind the wheel of a new car or sport utility vehicle these days. There's tons of reasons for that, but suffice it to say, leasing can be a great way to get into a lot of vehicle for a comparatively low cost. Many people turn to leases to try out something new, like a hybrid.
The new 2019 MINI Cooper Hybrid, also called the Countryman SE All4, is a smooth-driving crossover SUV with great performance and solid gas mileage. Drivers all across the Queens, Bronx, and other Manhattan neighborhoods have come to love what it has to offer. Let's look at the new MINI Cooper Hybrid and how a MINI Cooper lease can get you behind the wheel today.
2019 MINI Cooper Hybrid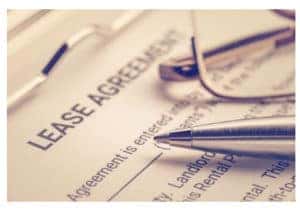 The new MINI Cooper Hybrid Countryman hits showroom floors this year with a completely revamped set of trim levels, increasing the standard equipment and expanding the optional equipment. It still maintains that distinctive MINI appearance that makes it stand out, and it offers high-quality interior materials.
It's a fun ride, which also comes in a manual transmission, something that's becoming rarer among vehicles in its class these days. Overall, it's an attractive vehicle if you're looking to get into a hybrid, but you also love MINI.
Should I Lease?
 Many people are confused about whether they should lease or buy; both options have advantages and disadvantages. A lease can often get you into a more expensive car at a lower cost but is restricted in some ways.
When you lease, you'll have a limit on the number of miles you can drive-usually around 10,000 miles per year-but you can customize the amount of mile you would like to put on the lease!
On the other hand, your car will be under factory warranty the whole time you own it, so there's also a degree of peace of mind in leasing a car. You can also choose to buy out the lease when it's up and keep the MINI if you like it. Think of leasing as a sort of trial period.
MINI Cooper Lease Program
 The MINI Cooper lease program allows you to customize your lease deal, so it's actually an attractive program. You can choose from a traditional lease, or you can customize the mileage you want, anywhere from 5,000 miles and up. You talk with the finance department about how much you'll be driving, and they'll tailor your program to your needs. You can also adjust the miles on the go, buying up to 100,000 miles total at any point during the lease period.
MINI also offers a number of special offers specific to our lease programs. These change from time to time, so contact your dealer to learn more.
Lease Your Hybrid at MINI of Manhattan
If you're in the Queens, Bronx, or Manhattan areas or anywhere else nearby, stop into MINI of Manhattan and you can see our selection of MINI Cooper Hybrids and find the perfect one for you. Contact us or visit today and let's get you behind the wheel!