Considering A MINI Cooper Countryman Lease?
If you're in the midst of considering your automotive future, and you're looking for a stylish vehicle that's also compact for those tight parking spots around Manhattan, Bronx, and Queens, you may want to consider the MINI Cooper Countryman. However, you don't have to completely finance a new vehicle if you're not sure that you'll need a car in a few years. Instead, you can easily hop into a MINI Cooper Countryman lease.
There's plenty of incentives towards leasing a MINI Cooper that may appeal to your senses and driving needs.
Leasing a MINI Cooper Countryman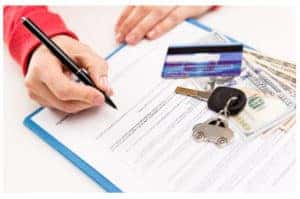 Leasing a MINI Cooper over financing one certainly has its advantages. You benefit from lower monthly payments, warranted routine maintenance and service, and of course, having a mode of transportation that isn't a cab or subway. However, there are plenty of benefits to a MINI lease vs. the offers from other automotive brands.
The Motoring Lease
The MINI Cooper Motoring Lease appeals to the adventurous drivers who want to hit the road and see where it takes them. Most leases have mileage restrictions, which may prevent any road trips in the future. But the Motoring Lease applies to drivers who don't want restrictions on their distances. You effectively get to pick you miles you want, in case it's your dream to drive up and down the coast or even across the country to see the sights. Using your desired mileage, we'll help you and work out the right leasing plan.
Mileage Adjustment Program
Like we stated earlier, some drivers worry about leasing a car for fear of going over miles and having to pay a significant balance during the lease return. We understand that it's easy to lose track of your miles while you're having fun in your Countryman lease, but you also shouldn't have to continuously check the odometer and limit where, when, and how you drive. You can easily purchase additional miles throughout your lease, so you don't have to keep putting off that road trip.
The Benefits of a MINI Cooper Countryman Lease
The Countryman is the biggest and most spacious MINI Cooper in the entire lineup, however, it still retains its compact stature to make it easy to find tight spots in the big city. The base-level 1.5L turbocharged 3-cyinder engine is capable of 134 horsepower, but you can push the power further with the 2.0L turbo 4-cylinder, which gives the vehicle the ability to reach 228 horsepower. The spacious interior includes stylish and comfortable seats with a bevy of entertainment technology.
MINI Cooper Countryman End of Lease
When your lease ends and it's time to bring the Countryman back to our dealership, the process is fairly simple. At the end of your lease term, you have the option of purchasing the vehicle out of the lease, or you can simply return it and lease another vehicle or you can walk away. When you're ready to get started, we'll be here ready to help you get started on your MINI Cooper Countryman lease!
At MINI of Manhattan, we're happy to help drivers in Manhattan, Bronx, and Queens through leasing or financing their favorite model. Learn more about your lease options by contacting us today!