Can You Lease A Used Car?
If you're looking to upgrade your commutes around Manhattan, Bronx, and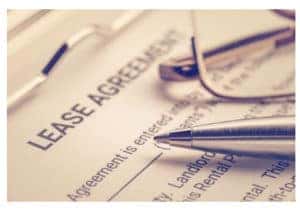 Queens with a vehicle that's fresh and exciting, you may find yourself considering a lease plan. A lease requires a shorter time commitment and has lower monthly payments than an outright purchase, so it's a great option for those who want a nice car on a budget. But, can you lease a used car? To answer this question, and to educate you still further on the pros and cons of leasing, our team at MINI of Manhattan has put together this helpful article.
Can You Lease a Used Car?
Yes! A used car can be leased in the same manner that a new car can, meaning that you can borrow a pre-owned vehicle from your local car dealer without the long-term commitment of buying. All you have to do is find a used car that you love, and then head to the dealer's service center to discuss a lease plan. The financial team will be able to discuss your needs with you, and put together a plan with the great rates you need.
When you lease your vehicle, you'll essentially be borrowing it from the dealer for a predetermined amount of time, typically less than three years. For the duration of the lease period, you'll pay a monthly fee. When the term ends, all you'll have to do is drop the car back off at the dealership, and you'll be free to get behind the wheel of your next car!
The Benefits of Leasing
Your monthly payments will be much lower than the monthly payments you'd pay for purchasing the same used vehicle. This is because, rather than paying for the full value of the car, you're simply paying for the depreciation that will occur over the time period that you drive the car.
When you're finished with the car, you'll be able to simply drop it off. You won't get bored with driving the same car for years, and you'll always have access to newer options with improved features and technology every few years.
The Cons of Leasing
Many lease contracts set a limit on the number of miles you can drive the vehicle during the term of your lease. You'll want to be sure you know how much and how far you plan to drive before you sign.
You can't make any changes to the car, and you'll have to be careful about avoiding any damage. You'll need to return the car to the dealer in the same condition as when you first drove it home.
Discover Your Dream Car
Check out our inventory here at MINI of Manhattan to find a pre-owned vehicle that you'd love to drive around Manhattan, Bronx, and Queens for the next few years. You can see our full inventory at the dealership, or simply head to our website. Once your lease is over, we'll begin again, and help you find something fresh to love! We can't wait to meet you.