Used Car Dealerships near Queens, NY
Named for Queen Catherine of Braganza, Queens is a diverse neighborhood that's full of character and personality. It's where Harry Houdini is buried, and it has its own well-maintained Sunnyside Gardens Park with clay tennis courts, a playground, basketball courts, and lots of green space. Some of the finest pianos are made here, and you can even celebrate history by checking out an abandoned Civil War fort right in the middle of Fort Totten Park.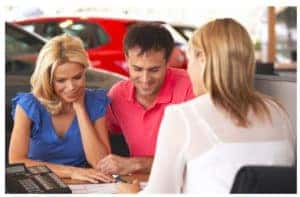 Drivers in this neighborhood love their MINI vehicles, and they know where to get the best ones for their day-to-day driving needs. They also appreciate the value of a pre-owned vehicle, especially one with the reliability and character of a MINI Cooper. Whether it's a clubman, countryman or hardtop you're looking for, check out the complete range of vehicles, options, body kits, trim levels and styling available at your best Used MINI Cooper dealer near Queens.
Used MINI Cooper Dealer near Queens
We have a true passion for MINI cars and SUVs, and we're here to share that passion with you. For years we've been the premier used MINI Cooper dealer near Queens. We encourage our customers, even those who buy used, to choose whatever customizations might be available to make their MINI all their own.
Our finance crew can take the stress out of some of the most unpleasant part of buying. We want to make your experience as hassle-free as possible and get you the best possible interest rate and incentives to get you behind the wheel in style.
We also offer complete MINI vehicle services. Our technicians are well trained and certified to work on MINI vehicles and here you'll find the deft hands and custom training required to keep your Cooper in tip-top shape, with the best available diagnostics and repair technology to boot.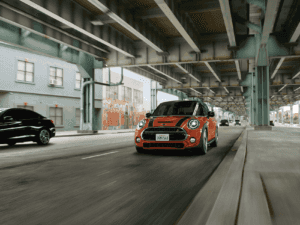 Test Drive a MINI Cooper
Are you looking for a 2016 MINI Cooper Hardtop 2-door? What about a 2015 MINI Cooper Hardtop 4? Maybe a newer 2017 MINI Hardtop 4-door is your game. You might be looking for a 2017 MINI Clubman AWD, or a 2015 MINI Cooper Countryman full crossover SUV.
Whatever your requirements or desires might be, we've got an extensive inventory of pre-owned MINI cars and crossovers in stock on our lot, and we're ready to help you not only find the best MINI vehicle for you, but to help you get behind the wheel at a price you can afford. Then, for the life of the vehicle we'll be here to provide any repair or maintenance services you need to make sure that it keeps running like new.
Down the road, when it comes time to get your next MINI, we'll still be here to help you choose your new or pre-owned vehicle. If you're in the Queens area, MINI of Manhattan is right here to help you find the new MINI Cooper of your dreams, and get you going in hassle-free style. Give us a call or stop into our showroom today.