Used Car Dealerships Brooklyn, NY
Originally home to the Canarsie Native American tribe, Brooklyn, NY, is one of the five boroughs of New York City. Today, it's a mostly residential area with a vibrant community of around 2.5 million residents from all walks of life.
The area is home to attractions such as Coney Island's Astroland, the New York Aquarium, and the Brooklyn Children's Museum. A family-friendly area, Brooklyn is a wonderful place to raise kids, enjoy the convenience of Manhattan without the hustle and bustle, or just be a young professional.
Used MINI Cooper for Sale Brooklyn NY
Used MINI Cooper for Sale Near Brooklyn
Even if you're not actively driving to commute to downtown New York City,  it's a great idea when living in Brooklyn to have a car. Why? Because adventures outside the city come up more often than you'd think, and it can be nice to get out of the city during some of the biggest events if you're not into crowds and a lot of hullabaloo.
Thankfully, there's a local used car dealer near Brooklyn that has MINI Cooper vehicles for sale. MINI of Manhattan has a huge inventory of used MINI Coopers for sale for you to choose from in our inventory.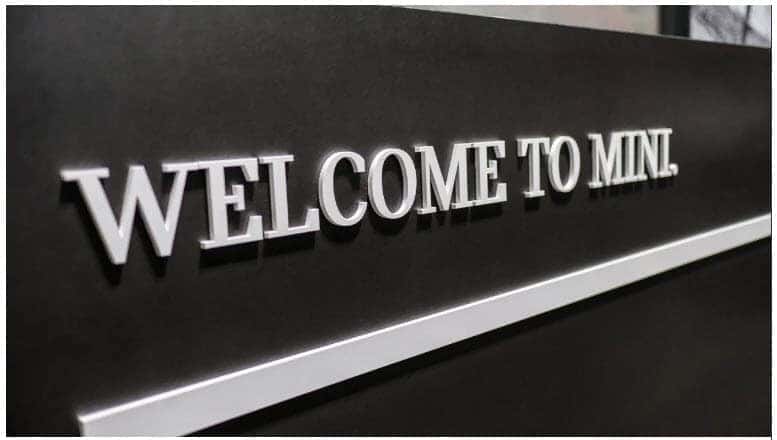 MINI Vehicles for Mini Parking Spots
Finding parking anywhere in New York City can be a serious challenge, especially in Brooklyn where there's limited parking and a large resident population. That's where having a MINI Cooper could be a huge asset. Designed for city living and easy navigation, the MINI Cooper lineup offers all of the style and power you're looking for in a compact package.
Unique in their design and style and advanced in their technology and standard feature options, MINI vehicles are an excellent option for budget-conscious buyers. If you're looking to save a few extra dollars, purchasing a pre-owned vehicle is an even better option.
Pre-Owned and Certified Pre-Owned MINI Cooper for Sale
If you're already thinking about buying a vehicle, you might consider purchasing a pre-owned or certified pre-owned MINI vehicle. When you invest in a new vehicle, you tend to lose out on a good bit of your investment when you go to get trade in or sell your vehicle. But that isn't always the case with a pre-owned or certified pre-owned vehicle.
In addition, you may save money with a pre-owned MINI vehicle purchase, which means you can get more for your money when you purchase a pre-owned MINI Cooper. That means you'll have enough to get those special luxury or customization features that you've been dreaming about.
Start Shopping for Your Next Vehicle
When it's time for you to start shopping for a pre-owned MINI Cooper, check out the inventory at your local MINI dealer near Brooklyn. MINI of Manhattan has a huge inventory of used MINI Coopers in an easy-to-use online inventory.
You can shop, see what features are most important to you, and even schedule a test drive right through the website. And when you're ready, you can stop in for a test drive of your favorite models.