---
Have you noticed an alert on your dashboard while driving around Manhattan that it's time for an oil change? If you are due for this routine service, you can bring your vehicle by our service center here at MINI of Manhattan and have our professionals quickly take care of it for you! With their help, your car will continue to perform smoothly and efficiently.
Importance of an Oil Change
Having your oil changed essentially makes sure your engine is operating smoothly. The oil in the engine is there to lubricate all the moving parts. This allows them to move around freely and easily without damaging one another.
The oil also is able to keep the engine from becoming overworked and overheated. All of this helps the engine to work as efficiently as possible, thus creating clean oil; this helps maximize your gas mileage.
When the oil becomes old or levels are low, it can no longer do its job as effectively. This may cause more severe damage to the engine, which ends up requiring a more complex repair to be performed. Instead, getting your oil regularly changed is simple and allows you to limit the risk of that happening.
Getting an Oil Change at Our Service Center
When you get your car serviced at our dealership, our team of highly trained and skilled technicians can take care of any routine maintenance your vehicle needs. This includes any time you are looking to get an oil change.

We can quickly flush out the old fluid and fill your engine with the specific type of oil it needs. We have both conventional and synthetic oil, so we are able to accommodate all types of vehicles and engines. We will also make sure to replace the oil filter. This helps protect the engine as well and can make sure the oil lasts as long as possible.
How Often Do I Need to Change My Oil?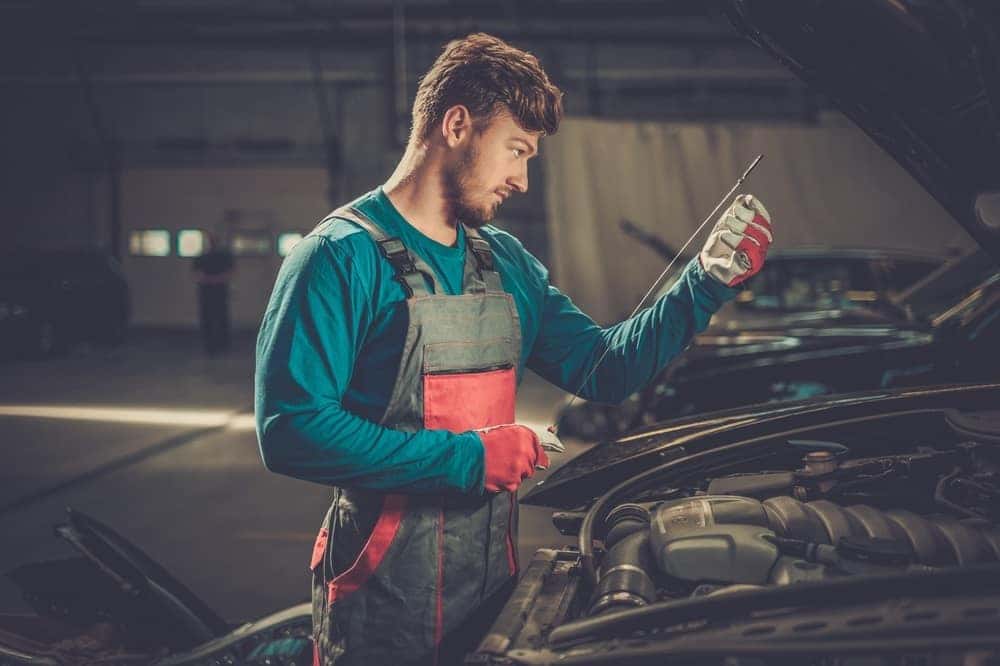 The answer to this question can range anywhere from as frequently as 3,000 miles to up to 10,000 miles between oil changes. When to change your oil depends on the car you drive, the conditions you drive in, and even your driving habits.
To figure out the right timetable of when to schedule your next oil change, you can first look in your owner's manual. There, you will see how many miles between oil changes the manufacturer recommends based on the oil your engine uses.
You can also check the condition and level of your oil yourself to see if or when it may be time to schedule an oil change. If you notice any oil smell inside your car, exhaust smoke, poor fuel economy, or loud noises from the engine, you also will want to have your car immediately serviced to see if the oil needs to be changed.
Schedule an Oil Change near Manhattan NY
Schedule your next oil change with us at MINI of Manhattan! Give us a call or book an appointment online and let our technicians help keep your car performing great!