2019 MINI Countryman Reliability

With its solid performance, roomy interior, upscale design, and above-average reliability ratings, the 2019 MINI Countryman is one of the top picks in the subcompact SUV market. Drivers in the Bronx, Manhattan, and Queens areas can learn more about this vehicle with our in-depth 2019 MINI Countryman Reliability Review.
Related Post: 2019 MINI Cooper Countryman Review
What Makes a Vehicle Reliable?
Vehicle reliability refers to its ability to stay dependable over time. Vehicles with few recalls and repairs are generally more reliable than others, especially if they show a long pattern of consistent performance. Reliability is based not only on the number of repairs and recalls that the make and model have experienced, but also on how it compares with other vehicles on the market.
Vehicle reliability is important for a few reasons. After all, repairs and maintenance factor into your total cost of ownership, so having a reliable vehicle means that you'll also be looking at less costs in terms of repair work.
Reliability will also affect your overall satisfaction with the vehicle, as the more reliable the vehicle is, the less mechanic bills, excessive downtime, and concerns about running into issues you'll have. If you're buying a vehicle as an investment with the intention of keeping it for many years, reliability is an important factor to consider.
MINI Countryman Reliability
Having earned the Best Performance award from J.D. Power for the 2018 model, the MINI Countryman has an above-average predicted reliability rating compared with its rivals. It's also a historically reliable vehicle, meaning that its reliability rating has been good in previous years as well. On top of that, the MINI Countryman is backed by a 4-year/50,000-mile limited warranty, ensuring that you're covered for unexpected repairs and damage for several years.
The 2019 MINI Countryman typically has low repair costs and easy-to-find parts, which also factor into reliability. Downtime from waiting on parts or spending a lot of money on repairs or maintenance can affect your satisfaction with your vehicle, after all.
Ride Quality and Technology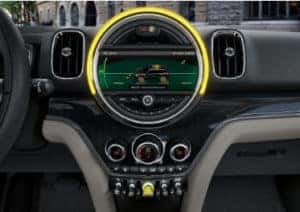 Along with its reliability, the 2019 MINI Countryman has a lot of desirable attributes that make it a top choice for a subcompact SUV. It offers multiple peppy engine options and more agility than most of its rivals, as well as a smooth, consistent ride quality that ensures passenger comfort.
The MINI Countryman comes in a variety of styles, models, and trim levels, along with an array of customization options. All models come with features like a Rear Camera, Parking Sensors, a 6.5-inch infotainment display, and Bluetooth® connectivity. Optional features include heated front seats, Automatic Emergency Braking, a navigation system, Apple CarPlay™ integration, and an 8.8-inch touchscreen, among other features.
Test Drive the 2019 MINI Countryman
The 2019 MINI Countryman features top-notch reliability, excellent technology, a lively performance, and agile handling to meet the needs of all types of SUV shoppers.
Drivers near Manhattan, Queens, and Bronx can learn more about the 2019 MINI Countryman's reliability and features by visiting MINI of Manhattan. Call or stop by our dealership today to see one in person and to schedule a test drive!