MINI Cooper Warranty
MINI Cooper Warranty
When you're planning on purchasing a new car, there are many factors to consider. While most consumers in Queens, the Bronx, and Manhattan are focused on the bells and whistles their car offers, discerning shoppers are thinking about the warranty of their new vehicle. Without a quality warranty, you won't be able to get the peace of mind that you deserve.
Fortunately, when the new vehicle you choose is a MINI, you'll be getting one of the best warranties available today. If you've been seriously thinking about purchasing a MINI, one of the first steps you should take is to learn about the warranty offered by these vehicles. Read about the impressive MINI Cooper warranty, find out how long it lasts, and learn about the variety of excellent services that it covers.
Warranty Length
When you're examining the warranty a vehicle offers, the most important factor to consider is how long the warranty lasts. While some manufacturer's may only cover you for a short period of time, MINI offers an impressive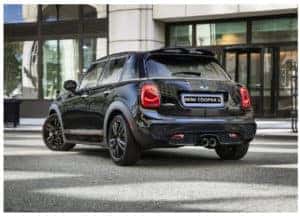 warranty that will last for four years or 50,000 miles, whichever comes first. In addition, you'll have access to twelve years of rust perforation coverage to make sure that your MINI Cooper stays looking its best.
Besides its length, the major advantage of your MINI Cooper warranty is what it covers. Unlike some warranties, your MINI warranty offers bumper-to-bumper coverage, ensuring your MINI always runs the way that you deserve. The only thing excluded is your tires. If you want total peace of mind, you need a MINI Cooper and its stellar warranty.
Complimentary Services
Another advantage of having a MINI Cooper and its impressive warranty is getting access to complimentary maintenance services. Every new MINI Cooper is eligible to receive common maintenance tasks for up to three years or 36,000 miles. This includes such maintenance necessities as engine oil services, brake fluid, inspections, and issues with both your cabin air microfilter and engine air filter.
Thanks to these complimentary services, you can be sure your MINI Cooper will stay reliable well into the future.
Roadside Assistance
A benefit of having the excellent MINI Cooper warranty that many consumers aren't aware of is having access to roadside services. These services last for the entire four years of your warranty, but do not come with a mileage limit. A few of the roadside services that are covered by the MINI warranty include locked-out assistance, towing, trip routing, and on-site assistance.
With the MINI Cooper warranty, you'll be covered whether you're driving your vehicle or need help on the road.
Ask a Professional About Your MINI Cooper Warranty
If you still have questions about what your MINI Cooper warranty will cover, or just want to know about the benefits of driving one of these high-quality vehicles, your first and last stop should be MINI of Manhattan. Proudly serving MINI shoppers and owners in Manhattan, the Bronx, and Queens, MINI of Manhattan is your top source for outstanding MINI vehicles. We can even provide service to make sure your MINI lasts as long as you deserve.
Pay us a visit today and learn all about the advantages of a MINI Cooper warranty.