MINI Cooper Service Near Queens, NY
Once you leave the lot at MINI of Manhattan, a few things are clear: The car you drive will be very fun. It can take you to whatever your destination may be. And, no matter what, it will need to be maintained so you can drive it for years to come.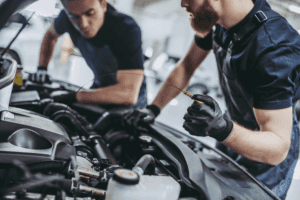 For complete MINI Cooper service near Queens, NY, visit our service center! Our maintenance professionals are well-versed in everything MINI. Regular maintenance goes a long way to protecting your investment, and we'll make sure that service is done right the first time.
Comprehensive MINI Cooper Service
At MINI of Manhattan, our technicians are trained to perform regular maintenance on any MINI Cooper. That includes oil changes, brake repair and transmission services.
When it comes to the oil, we'll replace the old with new, fresh oil to keep the engine lubricated and running at full strength. If you've noticed your brakes making a squeaking or squealing sound, it may have to do with the brake pads or rotors. We'll be happy to take a look at your car for you.
The transmission, another critical part of your vehicle, ensures gears are shifted naturally. If you've noticed loud noises or the car lags when gears shift, transmission fluid may need to be flushed.
Our MINI Cooper Service Amenities
It's our goal to keep you comfortable while service is being performed, and to provide a little something extra while you wait. After service is completed, we'll provide a FREE car wash so you're able to drive a clean car home to Queens. And, our FREE Wi-Fi is linked up and ready to go so work can be done from our service center without missing a beat. Our waiting area features complimentary beverages, too.
Parking is offered on-site, and shuttle services are available if you need to get on with your day. Ready for an appointment? Schedule it online today!
About Queens NY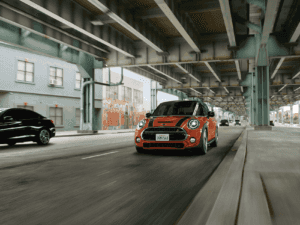 Queens is the easternmost and most populous of New York City's five boroughs. It features many landmarks and is an ethnically diverse area, too. Take a trip to Citi Field to see the Mets play, visit the Queens Botanical Gardens and enjoy nature, or explore the Queens Museum.
The area is home to many kinds of cuisines, whether it's Astoria's Greek restaurants or Jackson Heights' Indian and Latin American establishments. No matter where you're heading in Queens, do so in a MINI that's been serviced by our experienced technicians.
Visit Our Service Center
Visit MINI of Manhattan near Queens, NY for complete MINI Cooper service! Our service professionals are standing by and are ready to provide outstanding care for your vehicle. Schedule your service today!