---
Having a MINI Cooper to help you get around Brooklyn and the surrounding area has a lot of benefits. This compact car can easily navigate in and out of traffic, as well as fit in the tight spots along Bedford or Meeker Avenue.
However, you'll want to be sure you've got MINI Cooper service near Brooklyn, NY, to rely on to help you maintain and care for your vehicle, so you can get more miles and adventures out of it. And when it's time to schedule service, you can always contact us at MINI of Manhattan for help!
---
MINI Cooper Service near Brooklyn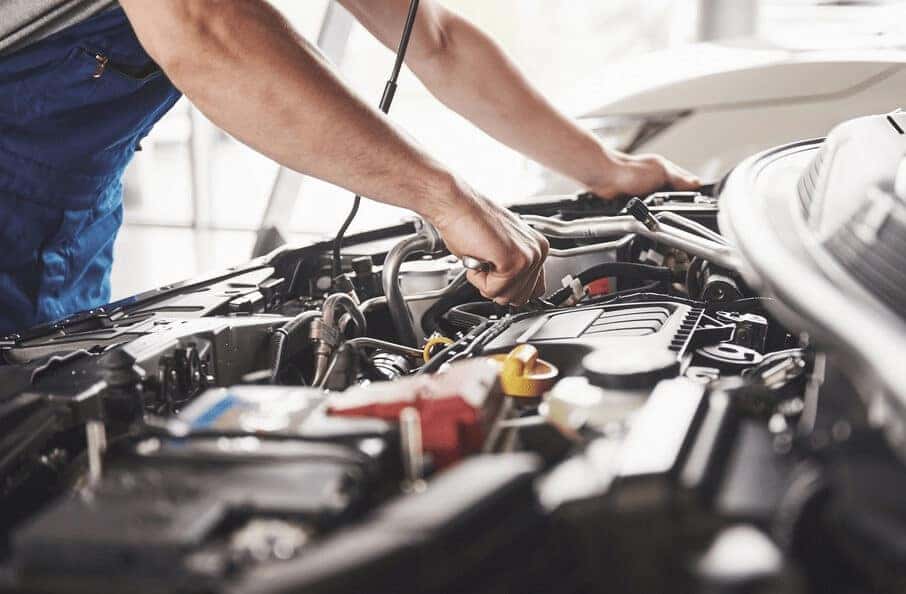 Considering that the MINI Cooper is a unique and widely recognizable set of wheels, you'll need to be sure you're taking it to the right service center that's equipped to handle the job. As a MINI Certified Service Center, we're capable of providing the services and maintenance your vehicle needs.
We've got the latest tools and technology in our state-of-the-art facility that can help our certified technicians along on servicing your vehicle. Using sophisticated diagnostic tools, our technicians can easily detect any issue that your MINI Cooper may be facing.
Whether it's an oil change, an alignment issue, or even a loose connection, our technicians will provide the necessary service to make sure your vehicle leaves our facility in great shape and ready to face the roads in Brooklyn.
---
MINI Cooper Maintenance Schedule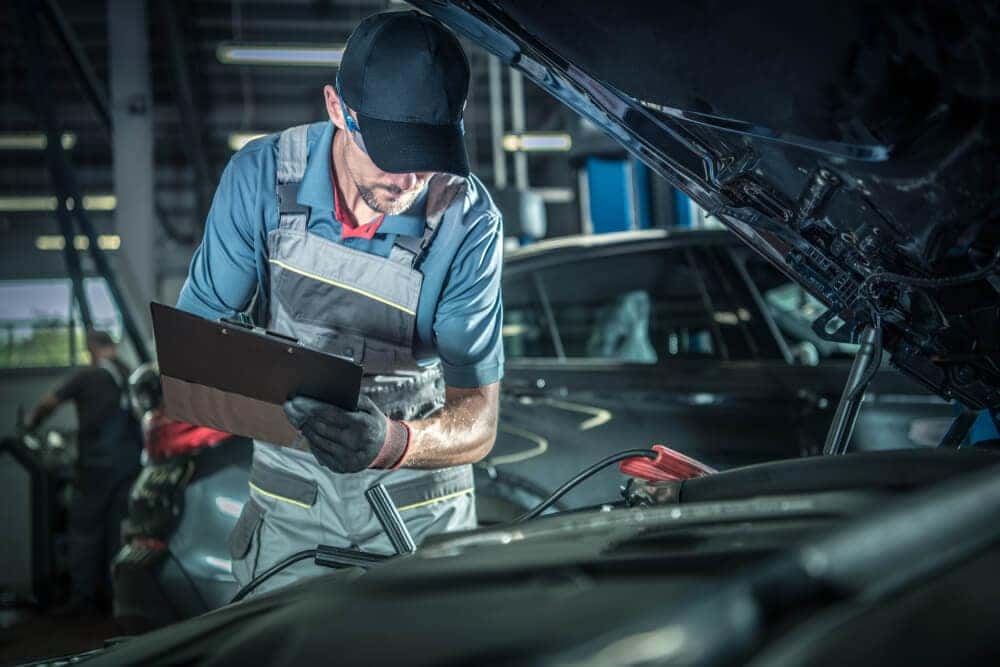 You can get a lot of miles and years on the road when you follow through on the recommended maintenance by scheduling MINI Cooper service near Brooklyn regularly. This not only helps make sure your vehicle's fluids are at the appropriate level and the brake pads aren't worn down, but it can also help improve your vehicle's performance.
Regular oil changes and tire rotations can help you get more out of your vehicle while it performs at its most efficient and at its optimal level. Regularly scheduled service can also help you prolong your vehicle's lifespan, allowing you to get more use out of it and rely on it for a longer period of time.
MINI Oil Change Service
When it comes to keeping up with routine maintenance, there's no easier way than getting your oil changed regularly. At our MINI service center, we'll replace your vehicle's used, dirty oil, as well as assess which type of oil will keep it in its best shape for years to come.
---
MINI Brake Repair Service in Brooklyn, NY
If you start to hear some squeaking and squealing coming from your brakes, it might be time for a repair or replacement. And of course, our service center near Brooklyn is here to help. If your brakes begin to act strangely, be sure to stop the vehicle and give us a call or bring your vehicle in for a checkup.

---
MINI Transmission Service
Transmission service is another one of the many services we offer at our Manhattan auto service center. If you're having issues with shifting gears, a transmission leak, or a noisy engine while in "neutral," we'll help to repair or replace your transmission and get your vehicle back to running smoothly and safely.
Plus, the MINI Maintenance Program comes standard with every new MINI, and covers recommended scheduled maintenance for up to three years, or 36,000 miles—whichever comes first. This program covers engine oil changes, inspection services, brake fluid services, engine air filter, and cabin air microfilter services. All you have to do is schedule an appointment at your authorized MINI Dealer near Brooklyn while your vehicle is covered under this program.
Learn how to properly service your MINI Cooper with our MINI Cooper maintenance schedules.
---
Finding OEM MINI Cooper Parts

As a dealership that provides MINI Cooper service near Brooklyn, we're more than happy to help drivers with their automotive needs. However, if you're the type of driver who likes to perform your own oil changes and filter replacements, you'll want to make sure you're using the right parts.
That's why we have a parts center, so you can shop around for OEM parts and find the right ones specifically designed for your vehicle. These parts can outlast aftermarket parts because they're made from higher-quality materials, and they're under warranty, so you're covered should the part or accessory experience any damage or premature wear.
---
More About Our MINI Service Center
What's so different about using our auto service center? To start, we understand your busy New York lifestyle. That's why our service is quick and efficient. Our highly trained and experienced auto technicians get the job done right the first time, so you can get back on the road in no time.
We also offer plenty of extra services while your vehicle is in our care. You can enjoy free Wi-Fi, to work or simply to save data, as well as a comfortable waiting area with complimentary beverages. Additionally, you'll drive home in a clean, shiny vehicle, thanks to our free car wash service during your appointment.
We also offer a shuttle service to the Columbus Circle train and bus stations, so you can be sure you won't miss a beat in your day while your vehicle is in our care.
---
Schedule Your MINI Cooper Service near Brooklyn
When it's time to schedule MINI Cooper service, Brooklyn, New York, drivers can always contact us at MINI of Manhattan to get started. We're here to help you keep your vehicle lasting throughout the years!