MINI Cooper Inspection near Manhattan NY

Since you've found yourself here, we can only assume you're looking for service for your MINI Cooper. Is that the case? If so, you've come to the right place! Welcome to MINI of Manhattan, otherwise known as your source for MINI Cooper inspection near Manhattan, New York.
Here, we're all about setting you up with the information you need to secure your maintenance, your multi-point inspections, and more. Read on to learn more about what our dealer can provide you with today.
The Steps In an Inspection
---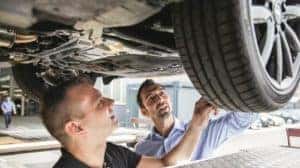 When you come into our service center, what can you expect? The steps in a MINI certified inspection can cover a variety of services, including but not limited to standard oil changes, ventilation filters, transmission fluid, and so on. However, lots of other options should be inspected to ensure that your machine is running properly.
Our team will gladly check out your wipers, washers, and necessary fluids (replacing or adding if necessary), your doors and locks, the state of your battery, suspension, exhaust, your cooling system, and more. We can also reset the Service Interval Indicator, which can show you when it's time for you to be serviced.
How Often Does My MINI Need to be Inspected?
---
When it comes down to it, how often are inspections required? Of course, it depends on your model. You can always follow the guidance of our technicians, who will be glad to provide details that are specific to your model, year, the climate in which you drive, your driving habits, and other factors.
However, a good rule of thumb is to get a cursory inspection for your ride whenever you get an oil change, as well as when and if your ride feels "off" to you. Trust your judgment, and trust us to know your ride.
What Else Should I Know?
---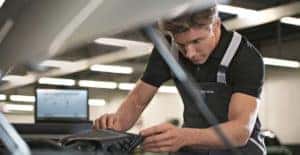 When you're getting ready to service your MINI Cooper, it's a good idea to just be aware of your maintenance schedule. We want to make sure your ride is in its best possible condition, and that's why we'll provide you with an overview of what you can expect.
Ask our technicians about how often you should get, say, a MINI oil change, or other services. We can walk you through the intervals as needed, and provide you with details on your resources—that is, us! Help us help you. Come to us with your question, and get an answer!
Schedule a MINI Inspection near Manhattan NY with Us Today!
---
As you can see, we pride ourselves on helping drivers like you with making sure their rides are in tip-top shape. After all, your safety and comfort on the go is our number-one priority—so don't put off your MINI Cooper inspection near Manhattan, NY. Let us take care of it.
Come see our experts at MINI of Manhattan. We'll make sure your ride is in perfect condition, so you can get ready for your next adventure. Contact us, peruse our website, or see us in person today!
---