2019 MINI Cooper Countryman vs Volkswagen Golf

There's nothing quite like the freedom that comes with driving a sporty and compact hatchback. The 2019 MINI Cooper Countryman and the Volkswagen Golf both offer smooth performance that give you a sense of freedom while you cruise to your vacation.
At MINI of Manhattan, we want to show drivers in the Manhattan, Bronx, and Queens areas how these vehicles compare to each other. Read more to learn what these models have to offer in terms of performance and technology.
Related Post: 2019 MINI Cooper Countryman Review
2019 MINI Cooper Countryman vs Volkswagen Golf: Engineered for Fun Performance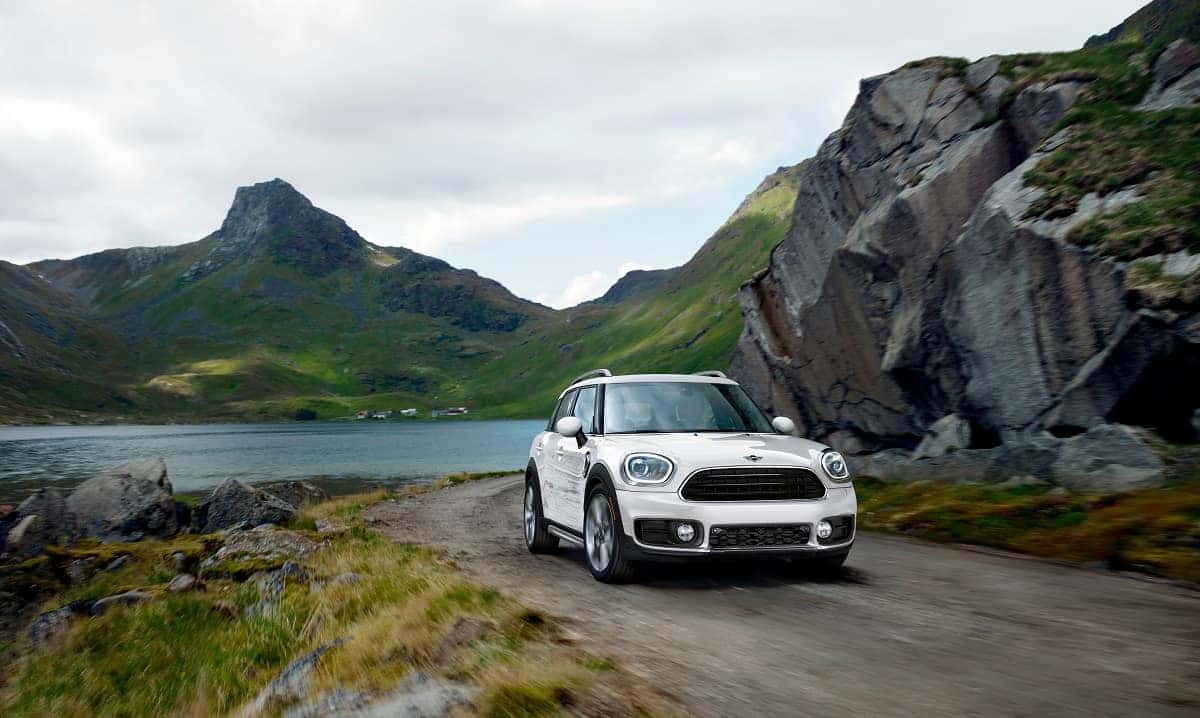 Both the Countryman and the VW Golf are designed with sporty engines that provide an exciting drive wherever you're going. Looking at the VW Golf, the most powerful engine it has to offer is a turbocharged 1.4L inline four-cylinder engine. This powertrain is able to produce up to 147 horsepower and 184 lb-ft of torque for some exciting performance.
Moving onto the Countryman, we find that the most powerful engine available is a turbocharged 2.0L four-cylinder Valvetronic engine. This car is able to produce some excellent power with up to 228 horsepower and 258 lb-ft of torque. You'll be able to enjoy some responsive acceleration while behind the wheel of this vehicle.
Both of these vehicles also offer sporty transmission systems that allow you to really feel the force behind your acceleration. The VW Golf comes with a six-speed manual transmission for some fun shifting on the fly.
The Countryman offers three available transmissions starting with a standard six-speed manual. Moving up we have an available six-speed automatic transmission for easy shifting when in stop-and-go traffic. However, for the best performance, look to the available eight-speed sport automatic transmission for some even smoother acceleration.
Drivetrain Design
Being able to handle the elements year-round is an important part of enjoying your vehicle to the fullest. That's why both these vehicles are designed with features like Electronic Brake Pressure Distribution.
Looking at the VW Golf however, we only see a standard front-wheel-drive system providing standard handling in the snow. The MINI Cooper Countryman offers an available ALL4 all-wheel-drive system that provides excellent traction even when making a trip through heavy slush.
Driver Assistance Technology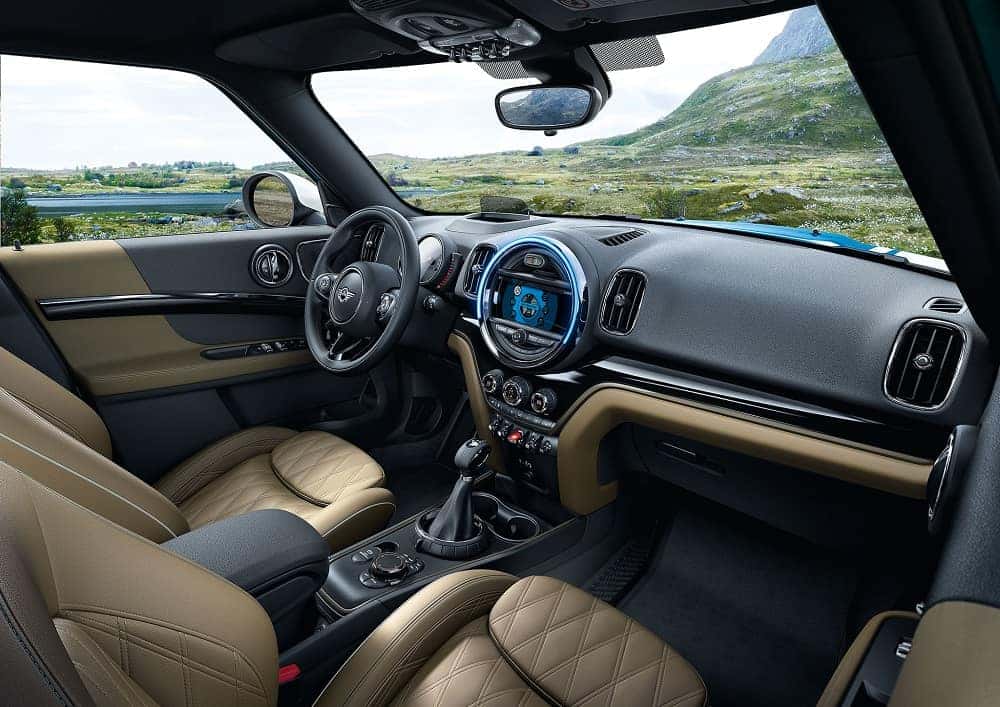 There's nothing quite as relaxing as having convenient features that help you drive. Inside both the Countryman and the VW Golf is an available Forward Collision Warning system. This feature helps to warn you when you begin to approach a vehicle ahead of you, so you can brake accordingly.
In addition to that, the Countryman also offers an available Adaptive Cruise Control system. When you want to keep up with traffic, just set this feature on—your car will maintain a set distance behind the car ahead of you. When they stop, you will stop, and when they pick back up, you'll be accelerating right along with them.
2019 MINI Cooper Countryman vs Volkswagen Golf: Verdict
For a smooth and responsive drive, the MINI Cooper Countryman and the Volkswagen Golf both offer some impressive performance. However, the Countryman provides drivers with a much sportier engine and more advanced technology.
Are you a driver in the Manhattan, Bronx, or Queens areas? Schedule a test drive of the MINI Cooper Countryman at MINI of Manhattan today!