2019 MINI Cooper Convertible Safety Features

Whether you're zipping through the city streets of Manhattan, the Bronx, or Queens, or coasting down a long country road, you'll be able to feel the wind in your hair with the MINI Cooper Convertible. That feeling will only get better with more peace of mind.
To help ensure that you're prepared for a safe, comfortable, and exciting drive behind the wheel of this vehicle, our team at MINI of Manhattan has prepared this review of the 2019 MINI Cooper Convertible safety features.
Related Post: 2019 MINI Cooper Convertible Review
Active Safety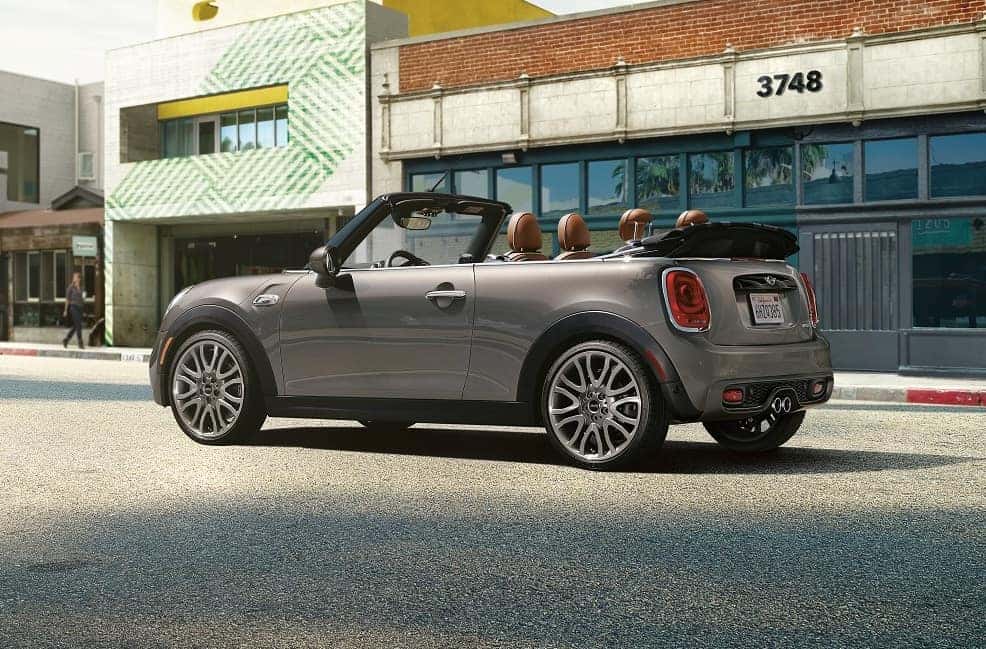 When it comes to keeping you safe, it's most important to avoid an accident altogether. That's why the 2019 MINI Cooper Convertible has an array of active safety features that will help you stay safe out on the road.
The braking system is highly advanced, and it'll help you maintain control and confidence behind the wheel. Dynamic Stability Control can selectively apply braking power to give you better command through tight curves. This is coupled with Cornering Brake Control, as well. Adding to that, the Active Brakes can automatically prepare themselves for a sudden emergency stop.
There's also the available Active Driving Assistant. It can help you stay alert behind the wheel with Forward Collision Warning and Emergency Braking.
Passive Safety
In the event of a collision, it's important to know that your vehicle will be working to protect you and the ones you love. For that, the MINI Cooper Convertible has several passive safety features that are ready to jump into action. It starts with the Crash Sensor System. It will unlock the doors, turn on the hazard lights, and cut the fuel pump if the airbags are deployed.
The front, side-impact, ceiling-mounted, side-curtain, and knee airbags aren't your average airbags. They're smart airbags, meaning they can monitor the severity of an accident and will adjust inflation to provide just the right amount of protection.
Finally, there's the integrated rollover bar. It's frame-mounted and will deploy within seconds if it detects the potential of a rollover. That means you and your friends can be even more comfortable when cruising with the top down.
Driver Assistance
Keeping you calm and collected behind the wheel is a big part of keeping you safe, that's why the MINI Cooper Convertible also includes a variety of driver-assistive features. This includes the available Head-Up Display. It'll show you information pertaining to your speed, navigation, infotainment, and more. Best of all, it's closer to your line of sight, so keeping your eyes on the road will be a breeze.
There are also available cornering headlights. These LED headlamps include auto-leveling technology, which can adjust the angle of the lights based on speed and road conditions. On top of that, they can even illuminate your turns by activating when the wheel rotates.
The MINI Cooper Convertible will even help you become a master of the parking space with the standard Park Distance Control, which will alert you when you get too close to another object. The available Parking Assistant will help even more. If there's enough room, this technology will park the vehicle for you. All you need to do is control the throttle and brakes.
Safety First!
If you'd like to see just how effective these features are, come visit us at MINI of Manhattan. You can try out the 2019 MINI Cooper Convertible safety features for yourself out on the streets of Manhattan, the Bronx, and Queens. Schedule a test drive today!
Other Post You Might Like: 2019 MINI Cooper Convertible Exterior Review