MINI Convertible Prices and Lease Deals near the Bronx NY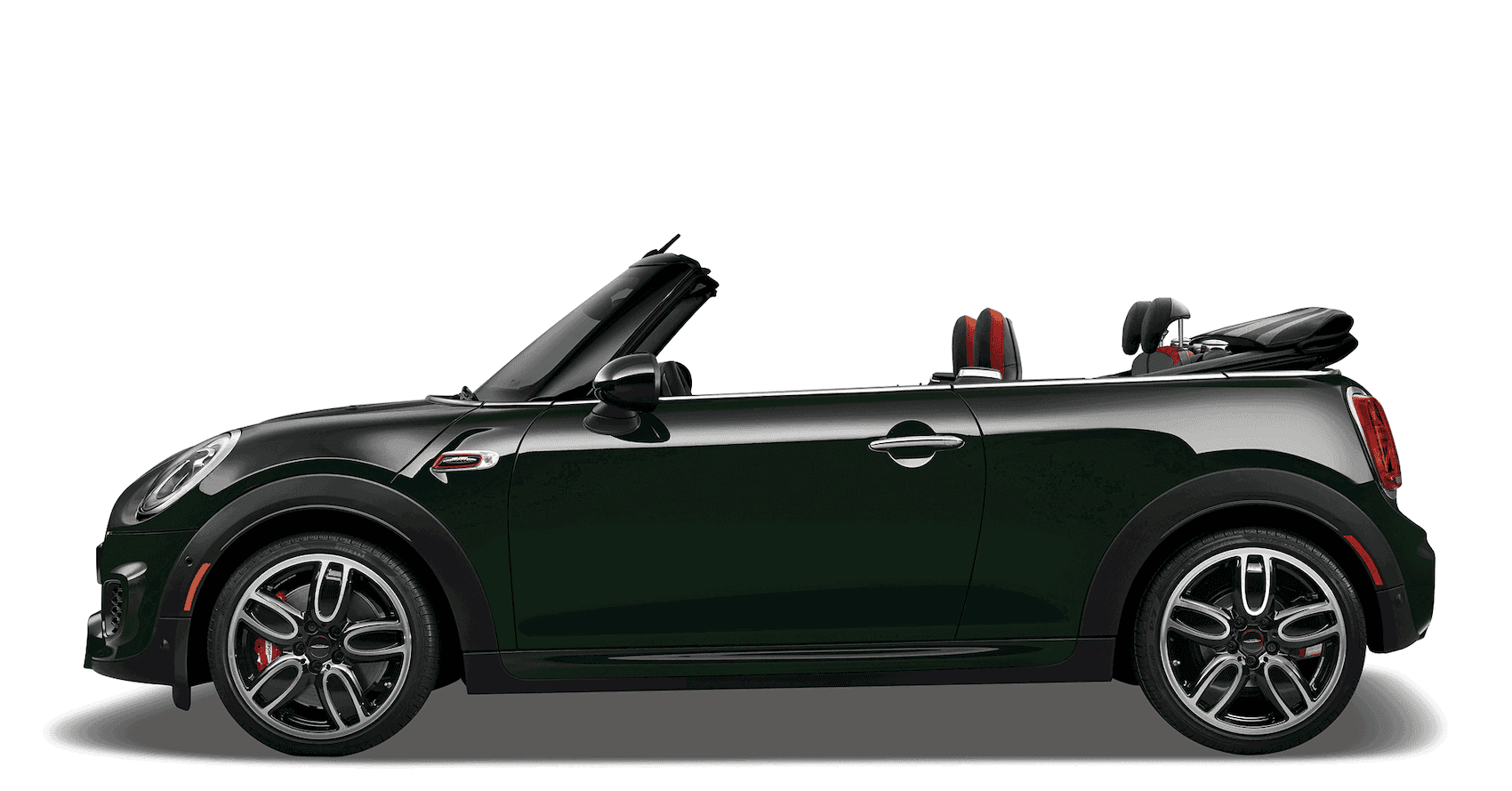 ---
When you're looking for a new, exciting ride, the best place to begin your search is at MINI of Manhattan, don't you think? We do! Our team welcomes drivers in and around the area who have been searching for an on-road companion that will change the game—and we have the answer here, in our
MINI Convertible
prices and lease deals near the Bronx, New York.Looking to learn more? Read on for information about prices, leasing, and what MINI has in store for you.
---
What Can I Expect in a MINI Cooper Convertible?
So, what will you find in a MINI Cooper convertible? Standard features will vary based upon the year—that is, if you're buying used vs. new—but there are a series of advantages to be found, either way.
The MINI Cooper convertible promises you'll drive a fully equipped machine, with seating for four adults. It's exciting from the inside out: a plush interior matched by standard premium exterior features means your style will be at the cutting edge.
Take off with new wheels, redesigned front and back grilles, and standard LED Headlights with Union Jack Taillights—and know that's just the beginning. Take it for a spin to learn more.
---
Why Lease a MINI Cooper?
There are plenty of reasons as to why some drivers may prefer to lease a MINI Cooper convertible, as opposed to buying one on the spot. For one, leasing comes with the unique advantage of driving brand-new, fresh-off-the-assembly-line rides, all at a lower price than if you were to buy one.
Likewise, you'll be cruising in these new cars with less commitment than if you were to buy them. Lease terms only last 2 to 3 years, typically, although if you want to extend your lease term, or purchase your ride at the end, you can.
When you lease a MINI convertible, you'll find that having variety in your ways of taking it home improves your shopping experience. So, navigate those prices, see what opportunities await you, and decide what you prefer.
---
Pricing Expectations
When it comes to pricing for your MINI Cooper convertible, it's important to remember that circumstances vary based upon what type you're searching. If you're looking at brand-new, fresh-off-the-assembly-line rides, those deals will be different from the certified pre-owned options you'll find on another page here on our website.
Still, when you're looking at pricing for a MINI Cooper Convertible, that variety and flexibility makes for more chances to take home a ride you'll love. At our dealer, you can expect to set up a payment plan from anywhere between $28K to $42K. This can change, though, based upon available opportunities! Talk to our team about them.
---
Take Home a MINI Cooper Convertible near the Bronx NY Today!
Now that you know what to expect from our MINI convertible prices and lease deals near the Bronx, New York, the next step is clear: It's time to take one home.
Interested drivers in the area know what to do. Get in touch with our team at MINI of Manhattan. We'll help you get behind the wheel of your next favorite ride today.
---