Car Battery Maintenance Tips
Your car battery is one of the most important parts in your vehicle, both for getting your day started and for making sure you can keep going on adventures around Manhattan, Queens, and Bronx. To help you stay on the road in a fully-functioning and healthy vehicle, the team at MINI of Manhattan has put together a list of ways for you to keep your car battery healthy.
Check it out, and be sure to keep us in mind when it's time to replace your vehicle's battery in the future. If you need your car battery replaced, schedule a service appointment online with the auto technicians at MINI of Manhattan.
How to Keep Your Car Battery Healthy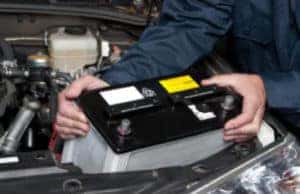 Keeping your MINI car battery in good working order is basically done by getting  regular preventative maintenance on your vehicle. Why? Because an early diagnosis to a problem is the best way to fix the issue before it gets worse, and preventative services are designed to catch and repair those common pitfalls. Here are some tips to keep a car battery healthy.
Get your oil change service done on time:
This might seem totally irrelevant, but getting your oil change and regular maintenance done on time (per your owner's manual) can help you avoid driving around with a dead battery. During that service, the team at MINI of Manhattan checks out all major parts and systems in your vehicle to make sure everything is running properly, including the battery.
Get a battery replacement on a schedule:
In general, batteries can last anywhere from three to five years, depending on the age of the vehicle and the quality of the battery. Your best bet is to check your owner's manual for the correct replacement timeline and check the battery as part of a regular inspection to ensure there's no corrosion or damage to the battery.
Pay attention to the signs:
There are some standard signs your car battery is dying, and paying attention to those signs can help prevent a disastrous battery failure. These signs include:
Trying to start your car once and it doesn't start
Trying to start your car after a failed attempt and it does start
Dimming of headlamps and cabin lights
Malfunction of radio, navigation, or air conditioning system
Engine revving too long during initial startup
These signs mean there's a problem with the vehicle's starter system, and most likely the battery. Get it checked out as soon as possible to prevent a vehicle malfunction.
Where to Get a MINI Car Battery Replacement
If your MINI vehicle is experiencing a dying car battery, it's better to take  care of the problem sooner rather than later. Car batteries can die unexpectedly, leaving you stranded and potentially alone in a worrisome situation. Don't get stranded in the rain, late at night, and all on your own in Manhattan, Queens, or Bronx. Get a replacement battery at the first sign of trouble at your local MINI service center.
MINI of Manhattan offers a full-service vehicle repair and maintenance facility at 793 11th Avenue in New York, NY. To get your replacement battery, stop over or give us a call at 855-973-6264 to schedule an appointment over the phone.