When to Change Oil Filters?
Even if you're far from a car expert, you probably understand the importance of having the oil changed regularly. Still, have you given much thought to when to change your oil filter?
Living in Manhattan, the Bronx, and Qu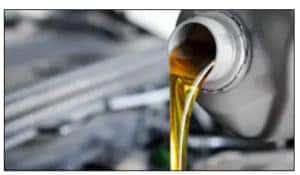 eens, your car may require more maintenance than the average vehicle. Our team at MINI of Manhattan will make sure that the little things (like oil filters) aren't your undoing.
How often should the oil filter be changed?
Many mechanics will tell you that the oil filter only needs to be replaced with every other oil change, or every 6,000 miles. Of course, in the interest of keeping your driving experience totally safe, it never hurts to have it replaced each time your oil is.
The oil filter is a relatively small and inexpensive job, so changing it every 3,000 miles won't break the bank. Plus, it may just save you from some expensive damage down the road.
Do you need your oil filter change? Schedule service at your local service center in Manhattan, NY.
What Does the Oil Filter Do Again?
Now that you know when to change your oil filter, you might need a little refresher on what the engine oil filter does in the first place. You'd be surprised by just how vital this little component is.
The oil pump in your car can't just push straight oil into your engine. After its first changed, it might not make too much of a difference. But your oil will start to accrue contaminants and minor particulate fairly quickly. If that particulate gets inside the engine, it can cause some severe damage.
This is where the oil filter comes in. It acts as the intermediary between the oil and the engine, ensuring that nothing harmful passes through.
Naturally, the older that filter gets, the more contaminants it's going to let through. But if changed regularly, it'll keep your engine clean as a whistle.
Do you know how often you should change your oil? Learn more about when you should get your oil changed here.
Let Us Take a Look Under the Hood
No doubt, different cars are going to require different sizes and brands of oil filters. Affixing your engine with the wrong one could cause oil to leak out of the engine or for the filter to fall off altogether. Neither is a road you want to go down.
You can either consult your owner's manual to determine the right size, or just let your mechanic take care of things. At MINI of Manhattan, our skillful technicians will have the right filter for your MINI already on hand. They'll have it changed in a jiffy.
If you'd like to schedule an appointment at our state-of-the-art service department, you can do so either online or over the phone. Just be sure to check our website for specials beforehand. You may be able to save a buck!
Come Visit Us Soon!
At MINI of Manhattan, there's nothing we like more than helping our Manhattan, the Bronx, and Queens customers keep their vehicles in great shape. Your MINI is one fine piece of machinery, and it would be a shame to let it fall into disrepair.
If your car is in need of a new oil filter or you're just looking for some advice, stop in and see us today!