What Type of Oil Does Your Car Need?
The best way to ensure your car's longest possible lifespan is to take good care of it with proper maintenance. The most important maintenance service you can get for your vehicle is an oil change, but many drivers wonder, What type of oil for my car? There's many different kinds on the market, so how do you know which is the right choice? Our team at MINI of Manhattan has put together this helpful guide to answer your questions about changing your motor oil, so your car will continue to take you around Manhattan, Bronx, and Queens for years into the future.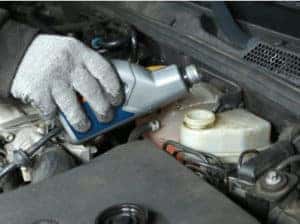 Set High Standards
An important factor to consider is the quality of the oil you choose. This is measured on a variety of factors laid out by the American Petroleum Institute (API). Firstly, you'll need to make sure that the brand you choose has been tested by the API to ensure quality. This should be listed on the label.
Additionally, make sure that the brand has an SL service designation, which indicates that it has been put through a series of both lab and engine tests. Any option that meets these API standards should be of great quality.
Understand Viscosity Measurements
Next, you need an option with the correct viscosity for your climate. Viscosity is the measurement of how resistant a liquid is to flow. When your engine gets hot, your motor oil will thin out with the heat, and when it returns to a cool state or is subjected to freezing temperatures in the winter, it will become thicker. If you don't choose the proper viscosity, your vehicle can become vulnerable to temperature swings.
The viscosity level should be listed on the label of the bottle. The letter W, which stands for winter, will be flanked by two numbers. The number before the W indicates the oil's resistance to thickening, while the number following the W represents the resistance to thinning. Ideally, the first number should be lower than the second number, which indicates that the oil can perform properly under a wide range of temperatures.
Choose a Motor Oil
Finally, the most important factor in the option you choose is the vehicle itself. Each one is different, although a majority of cars will use conventional motor oil, which is available in a variety of viscosities. More high-performance, upscale engines operate best when they heat to extreme temperatures, and therefore often require synthetic oil. Another option is a synthetic blend, which combines conventional and synthetic oils together. If your vehicle has a significant number of miles racked up on the odometer, you may require a special high-mileage oil.
What Type of Oil for My Car?
If you have any questions about what you should choose for your vehicle, feel free to contact the team of technicians at MINI of Manhattan. Our service center staff can tell you anything you need to know about motor oil, and can give you the advice you need, or simply make an appointment and come change your oil for you! Your car will thank you by performing well for years to come on the roads of Manhattan, Bronx, and Queens.