Used Car Dealerships near New York, NY
If you're in the market for a used MINI Cooper in Manhattan, NY, you've likely already found a few models that fit the bill. But now it's time to find a dealership that can take care of your car buying needs so you can get on with the rest of your life, happily behind the wheel of your pre-owned MINI Cooper.
Thankfully, we have everything you need to start and enjoy your car buying journey.
You Want Selection of Used MINI Coopers
We have a huge inventory for you to choose from, including used and certified pre-owned MINI vehicles. All these vehicles are available on our website, so you can search our inventory when and where it's convenient for you.
When you take a stroll through our virtual sales lot (under the Pre-Owned Cars tab), you'll get all the information you want in one easy, convenient location, including price, availability confirmation, features and specifications, photos, and similar available vehicles at MINI of Manhattan.
In general, when you shop with our MINI Cooper dealer for your next pre-owned MINI vehicle, you'll experience a warm and friendly team with helpful tools to get you behind the wheel of a vehicle that meets your wants, budget, and needs.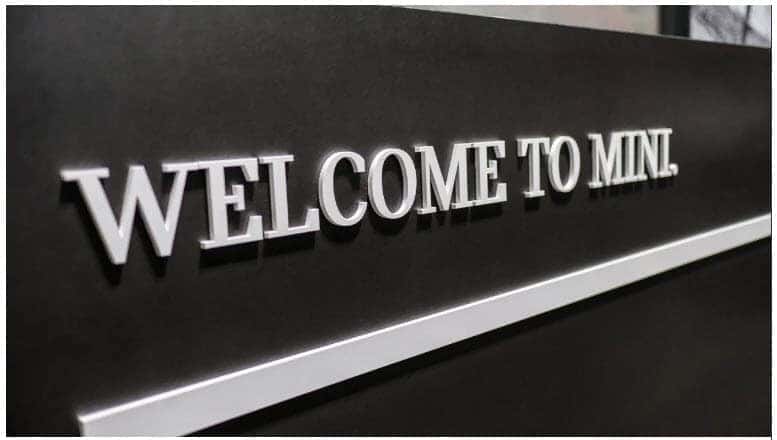 You Want Service You Can Trust
Getting service on your pre-owned MINI vehicle can be a daunting task, especially for busy Manhattan residents who don't want to sit around in a service department all day. But here, we do our best to work quickly, so you can get on with your life. We offer a variety of amenities designed for your convenience, including an online service appointment schedule tool and online service bill pay.
When you choose MINI of Manhattan, you'll enjoy pickup and drop-off service for your MINI vehicle (call our service department for details), shuttle service to the Columbus Circle train and bus stations, and a complimentary car wash with every service.
Benefits of a Used Vehicle
If you've never purchased a used vehicle before, then you may be wary about driving a car that has a few miles on the odometer. While this is understandable, buying a used car is actually a fantastic choice, and can even be a better option than choosing a new model depending on your needs.
First, obviously, used models have a much lower price tag than new vehicles. In addition to reducing your upfront costs, buying used usually means you'll have lower monthly payments and that the value of your vehicle will depreciate much less over time. Saving money is a great reason to buy used instead of new.
Second, used cars can be extremely dependable, especially when you purchase a certified pre-owned model from our lot. Every pre-owned model on our lot goes through an extensive inspection process. We make sure that the cabin and exterior are free from damage, and we also inspect the major systems of the vehicle to ensure that it runs the way you want and need. When you shop with us, you can buy a reliable pre-owned vehicle that will last well into the future.
As you can see, there are multiple benefits that you can receive when buying a used car from our dealership.
Financing Your Used Car
Although some car shoppers choose to purchase their used car outright, others choose to finance their vehicle, which can be a very stressful process if you don't have financing experience. Fortunately, when you work with us, you'll be able to work with our world-class finance team, making funding your vehicle quick and easy.
Our finance specialists understand how difficult the loan application process can be, which is why they're ready to tell you about your loan options so that you can choose the financing solution that is right for you.
In addition, we can help you decide whether buying or leasing is your best option. For example, if want equity out of your vehicle, then you should buy. On the other hand, if you want affordable monthly payments and the ability to upgrade your vehicle every few years, leasing is probably the better choice.
If you want the most rewarding car financing experience of your life, you should be sure to shop for your next used car at MINI of Manhattan.
Scheduling Repairs
Buying a vehicle is a huge investment, even if you're purchasing a used model. This means that you want to make sure that your pre-owned vehicle will last thousands of miles to come, and the best way to do so is scheduling regular maintenance and repairs with our knowledgeable, experienced service and parts department.
Scheduling regular maintenance with our service team provides a variety of benefits. Our regular maintenance appointments allow our technicians to detect small problems with your vehicle before they turn into full-blown disasters. In addition, having your vehicle undergo scheduled maintenance checks means keeping your car in tip-top shape so that you always have a fantastic driving experience. We also offer frequent service and parts specials so that you can save money on maintaining your vehicle.
A Team You Can Trust
The pre-owned MINI sales team at MINI of Manhattan is trained from day one to be a valuable facilitator of the car buying process. We're here to make it as easy, convenient, and enjoyable as possible to buy a pre-owned vehicle that checks all the boxes on your wish list. We'll listen to your needs, help you find a few vehicles that meet those requirements, and then assist you with financing and future service appointments.
As members of the Manhattan, NY, community, we know the importance and limitations of your time. That's why we do our best to help you spend as much or as little time at our dealership as possible. If you're on a strict schedule, start shopping online now, and when you find a vehicle you want, schedule a test drive. If you've got a bit more time on your hands, start your journey at the dealership and let us do the legwork of finding the perfect pre-owned MINI vehicle for you.