No matter the occasion, whether it be a joyous event or something a bit more serious, tasteful flowers can put a smile on anyone's face. With Valentine's Day nearing, you may be searching for the right arrangement to show your partner you care. While Manhattan, NY, has no shortage of wonderful shops, unique craftsmanship and customer service can set a business apart. We have three favorite flower shops we truly believe are in a league of their own. 
Starbright Floral Design
When Starbright Floral Design opened their shop in 1994, they didn't know it would stand the test of time. They only knew their mission, which was to always do the best, give everyone a smile and lead the industry with innovation, creativity, quality and service. While it may seem fairly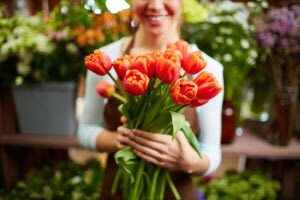 simple, Starbright has continued to exceed expectations. 
Innovation and quality are cornerstones of all Starbright arrangements. If you need something memorable to gift your sweetheart, check out their romantic designs, which utilize a healthy mix of seasonal and exotic flowers. If you are looking to make a lasting impression at a celebration, Starbright is your florist of the city that never sleeps.

You can view examples of some of Starbright Floral Design's favorite arrangements on Pinterest or Instagram, or say hi on Facebook. 
Scotts Flowers
In 1982, Scotts Flowers was bought by the Palliser family, and remains in their hands today. The Palliser family believes in the motto, "Never say no to any project." Their goal is to make every occasion as special as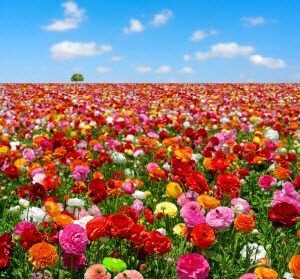 possible and they know one of the best ways to do so is through prefect flowers. With this attitude, the Pallisers are constantly taking on inventive, custom designs.
Scotts Flowers is a full-service shop that swears by its in-house work. No flowers are pre-arranged off-site. Instead, they're cut fresh daily at the shop. Browse their romance collection online today and find something special for your partner or celebration.
You can read the full Scotts Flowers story on their website, and then view their work on Instagram or Facebook.
Flowers by Richard
Located in the heart of Manhattan, just near some of Broadway's most famous theaters, you'll find Flowers by Richard For years, this shop has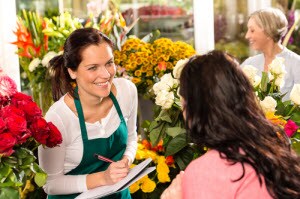 been delivering flowers all over the world, including free same day deliveries for all orders within New York City.
Richard's expressive, contemporary designs have received many accolades in the past, such as a best in city award. For the upcoming holiday, customers can choose from several unique Valentine's arrangements and gift baskets.
Give the Gift That Never Goes Out of Style
Trends come and go all the time, but flowers are a classic gift that'll never go out of fashion. When it comes time to start planning your Valentine's Day, you may be feeling the pressure. Just remember that no matter your partner's tastes, a creative flower arrangement will be warmly received.
All three of these shops offer wonderful services. Visit each to see which fits your style. And once you've ordered your arrangement, make sure to take pictures. Spread the romance on social media this holiday!