2019 MINI Cooper Countryman Trunk Space
The new Mini Cooper Countryman is a small crossover SUV that still manages to hold onto the unique look, fun personality, and sleek driving experience that the smaller Mini Cooper has to offer. Of course, as a crossover, it seeks to offer somewhat better performance, a bit more luxury and, naturally, more space for hauling and storage.
Many drivers in Manhattan, from the Bronx to Queens, are naturally curious as to how much room there actually is in the Countryman. Let's examine the 2019 Mini Cooper trunk space in the Countryman, how it's arranged, and how you can get the most out of this fun, small crossover.
Countryman Trunk Space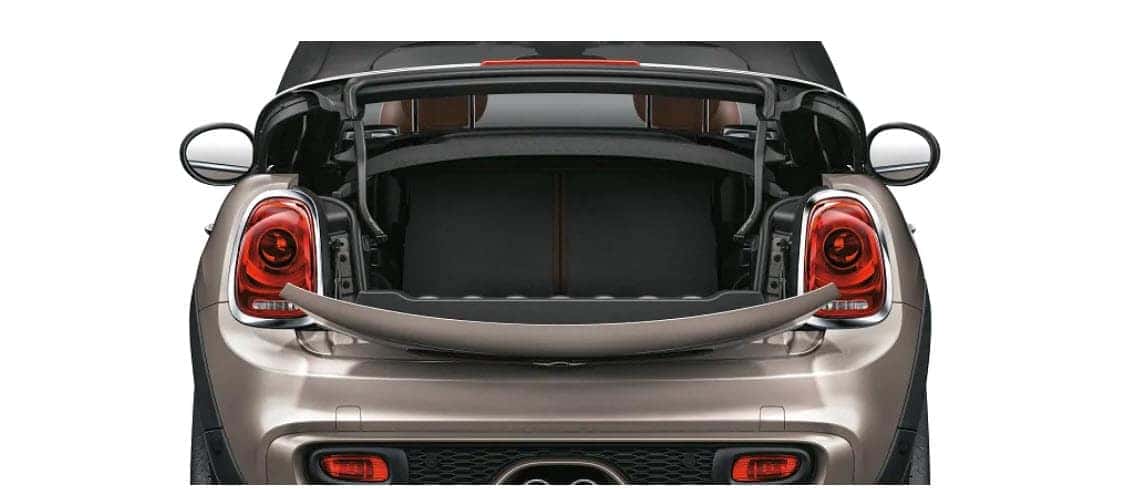 The new Countryman is largely a carryover from last year's model. Still, the 2019 Mini Cooper trunk space in the Countryman allows you to store quite a bit of gear, whether it's behind the backseats or with the seats folded down. Before we look at specific square feet of space, let's consider it in terms of a measurement most people can imagine: how much luggage can you fit in the boot?
With the backseats up, you can squeeze up to five pieces of standard carry-on-size luggage into the back of your new Countryman. Fold the seats down, and that number explodes to a whopping 16 pieces of luggage. In terms of cubic feet, that translates to 15.9 cubic feet of room behind the back seats, and up to 49 cubic feet with the seats folded down.
Additional Storage
Of course, storage space in an SUV doesn't simply stop at the cargo area in the back. It's also important to consider how much room there is for small-item storage like cups, keys, mobile devices, and the like. The Countryman performs near the top of its class in terms of small-item space.
According to Car and Driver, which uses ping pong balls to measure space, the central console holds 72 ping pong balls (each measuring about 1.5 inches), while the front door pockets hold 52 each. There's 301 balls worth of storage up front including all compartments. In the back, there's 158 ping pong balls worth of space. It's more than enough for you to store a bottle of water, your travel tumbler, or your mobile devices while you're on the go.
Loading
One of the biggest advantages of the new Countryman isn't just in the cargo space it offers, but in how easy it is to load, too. The floor in the back is lower than the backseats, which means it's easy to get items in and out, and there's quite a bit of extra headroom that you don't get in other SUVs. That means you'll be able to get taller items into your Countryman, giving it an edge even above those that might technically boast higher total cargo volume.
Want to see everything this car has to offer? Check out the 2019 MINI Cooper Countryman Review.
See the Countryman at MINI of Manhattan
If you're in the Manhattan area, be it Queens, the Bronx, or anywhere else nearby, and you'd like to check out the new Countryman's 2019 Mini Cooper trunk space for yourself, you can find it at MINI of Manhattan. Stop into our showroom and take a test drive today!