2018 MINI Cooper S Maintenance Schedule
One of the great things about a new MINI is the covered complimentary scheduled maintenance you can get with it. Every new MINI sold comes with one of the most comprehensive programs of free regular maintenance on the market today-not just in Manhattan, Queens, and the Bronx, but everywhere. For the first three years you own the car, or the first 36,000 miles, you get free engine oil, inspection, brake fluid, and air filter service.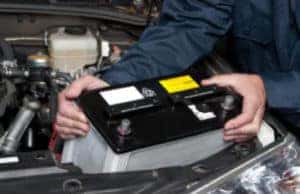 Staying on top of this maintenance is essential to keeping your car running like new for many years. It's also important to keep your warranty coverage intact. Explore the details of the maintenance schedule for the 2018 MINI Cooper S, so you understand what to expect when your next service date rolls around.
Schedule service for your vehicle today!
MINI Cooper S Maintenance Schedule
Your new 2018 MINI Cooper S comes with a 4-Year/50,000-Mile Limited Warranty and Roadside Assistance. To keep it running strong, however, you need to stay on top of your complimentary regular maintenance. Your onboard computer will let you know when some of these maintenance requirements are needed, using special algorithms and custom sensors that account for your driving conditions and let you know when it's time to take care of an issue.
Even better, your control fob will record your service data, so that the service center can perfectly optimize all of the maintenance you need.
Let's take a look at what's included at each level of maintenance…
Engine Oil Service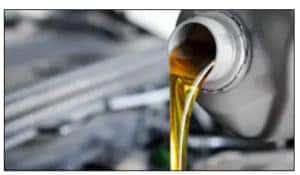 When you take your car in for engine oil service (your onboard Condition Based Service, or CBS, system will let you know when it's time), you'll have your oil changed, as well as your engine oil filter. In addition, your service technician will check the tires, adjust tire pressure, check and adjust the parking brake, top off the windshield wiper fluid, and check the cabin filter.
If you drive normally, your cabin filter will be changed with every other oil change. If you drive very lightly, with low miles, it only needs to be done every two years.
Brake Service
When the onboard CBS prompts you to get brake service, you'll need new brake pads and possibly rotors, as well as checking, topping off, and possibly replacing brake fluid (roughly every two years).
Other Recommended Service & Maintenance
At 30,000 miles, you'll get new spark plugs if you have a John Cooper Works (JCW) model. At 45,000 miles, your air filter will be replaced. At 60,000 miles, non-JCW MINIs will get new spark plugs. Finally, at 120,000 miles, you'll need a new O2 sensor in the engine.
Visual Check
Your technician will perform a visual check at every interval, checking things like the:
Horn
Headlights
Flashers
Safety systems
Wipers
Battery and electrical system
Mirrors
Fluid levels
Brake system
Steering and underbody systems
It's all designed to keep your MINI running like new for years to come.
Get Service at MINI of Manhattan
If it's time to get service on your 2018 MINI Cooper S, let MINI of Manhattan help you stick to your regular maintenance schedule in Manhattan, Queens, the Bronx, and beyond. Just give us a call to schedule your appointment today!