2019 MINI Cooper Reliability

The 2019 MINI Cooper is a subcompact car with a distinctive style, a potent engine, and spirited handling. It also has an exceptional reliability rating, making it one of the best vehicles you can own. Drivers near Manhattan, Bronx, and Queens can find out more about the 2019 MINI Cooper reliability with our in-depth review!
2019 MINI Cooper
The U.S. release of the 2019 MINI Cooper comes with few changes or updates, other than a few cosmetic upgrades. The engine choices carry over from previous model years, with a turbocharged 4-cylinder engine that's capable of 134 horsepower, a 189-horsepower turbo 4-cylinder engine, and a 228-horsepower 4-cylinder engine. Additionally, these models offer either a 6-speed manual or a 6-speed automatic transmission.
Optional LED headlights with the Union Jack design are a new addition for 2019, as are a new color palette, leather upholstery, an updated touchscreen navigation system, and a driving mode selector with a toggle switch for enhanced usability.
Related Post: 2019 MINI Cooper Interior Review
Reliability Rating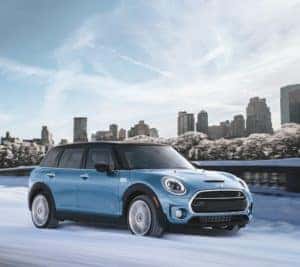 Although many car buyers focus on exciting technology and safety features—which the MINI Cooper also has—reliability is an important factor in choosing the right vehicle. Reliability ratings show how well a vehicle holds up as it ages, as well as the chances that an owner could be faced with repairs or breakdowns.
u
Since a vehicle's reliability can seriously impact how satisfied you are with your ride, as well as its resale and trade-in value when you're ready to replace it, reliability ratings should be high on your list of vehicle attributes. Thankfully, MINI delivers.
J.D. Power MINI Cooper Reliability
Dependability ratings and awards focus on the type and number of problems that a car owner typically experiences within the first three years of ownership. The fewer the problems, the higher the score. The 2019 MINI Cooper excelled in this category, earning a top-notch score and the J.D. Power dependability award.
While the full awards haven't yet been released, the MINI Cooper has previously received accolades in the performance category for its drivetrain, dynamics, seating comfort, technology, and safety. It has also already earned a quality award, which indicates the fewest problems reported within the first 90 days of ownership. Additionally, it's earned a dealership service award, a rating which is based on customer satisfaction with service for maintenance and repairs.
With such a great track record, we can expect that the 2019 MINI Cooper will meet or exceed expectations in all-around reliability.
MINI Cooper Warranty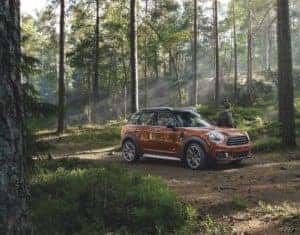 In addition to reliability, you'll want to know that if you should have any repairs or problems with your new vehicle, you'll be covered. As such, the MINI Cooper comes with excellent warranty coverage, which includes a 4-year/50,000-mile MINI New Passenger Car Limited Warranty.
MINI Cooper models sold by an authorized MINI dealer also come standard with a complimentary scheduled MINI maintenance plan that covers the first three years or 36,000 miles, whichever comes first. This plan includes the engine oil and filter, brake fluid, microfilter, spark plugs, and much more, so you'll never have to worry about keeping your vehicle in peak condition.
Test Drive the 2019 MINI Cooper
With its warranties, complimentary maintenance, and outstanding reliability ratings from J.D. Power, the 2019 MINI Cooper is a solid choice that's designed to stand the test of time.
Drivers near Manhattan, Bronx, and Queens can find out more about the 2019 MINI Cooper reliability by visiting MINI of Manhattan. Call or stop by our dealership today to browse our inventory and schedule your test drive!