Learn How To Properly Service Your MINI Cooper
MINI makes intelligent vehicles. From their incredible powertrain enhancements to their comprehensive entertainment suites, every aspect of the MINI Cooper is advanced.
So, naturally, servicing your MINI Cooper is going to be a little different than in your garden-variety vehicle. To help our Manhattan, Bronx, and Queens customers stay up to date, allow the MINI of Manhattan team to explain how.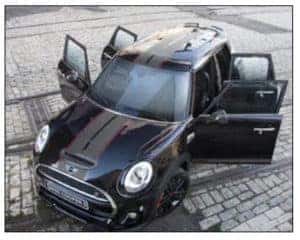 Understanding the MINI Maintenance System
In most other vehicles, drivers are required to keep track of maintenance schedules manually. However, your MINI Cooper uses the MINI Maintenance System to electronically keep track of things for you.
By running frequent vehicle diagnostics, your MINI Cooper will tell you exactly when and what needs to be serviced in your vehicle. With more common maintenance items, such as an oil change or filter replacement, the vehicle will even list the number of miles until, or date of, service.
Where can this information be found?
In every MINI Cooper, you'll find maintenance information either on the Maintenance Service Display located under the speedometer, or by accessing it manually through your radio.
Radio access will give you a more detailed report of how your vehicle is running. To check it out, hit Menu on your radio and follow these commands:
Vehicle Information
Vehicle Status
Service Required
Maintenance Item 
What's the difference between the Maintenance Service and radio displays?
The Maintenance Service Display offers more up-to-the-minute reports of generalized service items. These will either come with a mile countdown or date for next appointment. Current status items include: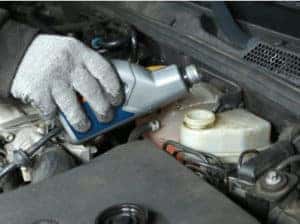 Engine Oil (date and miles)
Air Filters
Tire Rotation and Tread Check
Front Brake Pads (miles)
Rear Brake Pads (miles)
Brake Fluid (date)
Vehicle Check (date and miles)
Vehicle checks will indicate that a more in-depth inspection is required. Additional fluids may be low or require changing, spark plugs may need to be replaced, etc. You can head to the radio display for more details on what exactly requires service.
Does the MINI Maintenance System take into account inspection dates?
As the date of inspections and emissions tests will differ for each vehicle, you'll have to set these manually. However, after you've done it once, your MINI Cooper will remember what time your inspection should be each year.
Be Mindful of How Conditions May Affect This Schedule
The MINI Maintenance Schedule is incredibly intuitive (and pretty convenient, too). However, not every MINI Cooper is the same. Certain operational and driving conditions can expedite this schedule. In those cases, you'll have to be extra mindful.
For example, when you live in Manhattan, the Bronx, or Queens, you're going to endure lots of stop-and-go driving and moments of idling. Unfortunately, this can add extra wear to your vehicle. To stay ahead of it, you'll have to check the Maintenance System manually.
Is Your MINI Cooper in Need of Service Today?
Your MINI Cooper is smart enough to let you know as soon as it needs service. Be good to it and schedule service at MINI of Manhattan as soon as the time comes. We're happy to help all Manhattan, Bronx, and Queens drivers keep their MINI Coopers in excellent condition.