2019 MINI Cooper Hybrid Technology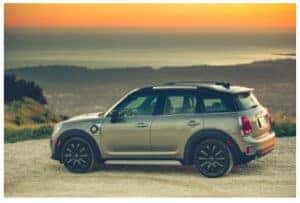 Today's MINI Cooper drivers are concerned with several features, such as their cars' performance, safety ratings, and appearance. Perhaps the biggest question a driver has when buying a new MINI, though, is what kind of tech features it boasts. After all, car tech has exploded in the past decade. Early looks at the 2019 MINI Cooper Hybrid indicate its technology will be more useful and integral than ever. If you are a MINI Cooper Hybrid driver in our customer base of Manhattan, Bronx, or Queens, NY, let our quick primer educate you on your technological options.
Praise for the Plug-In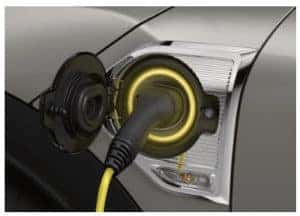 Beginning in 2019, the MINI Cooper Hybrid goes electric, joining many similar cars in its class. Automakers and reviewers anticipate this will add to the environmental friendliness of this efficient vehicle that already gets an EPA-estimated 27-34 MPG, depending on trim level. Going electric will reduce carbon footprints for both car and driver, reduce air pollution, and help you get the most out of your car on every trip.
Test drivers have already noted how easy it is to charge and use the new Hybrid plug-in, saving you fuel, energy, and the time it would take to stop at a gas station. The new plug-in keeps the 2019 Hybrid's battery at a 90 percent charge no matter what roads you travel or for how long. Additionally, this new technology smooths out the Hybrid's overall ride. Your Hybrid will still have a gas engine, but it will work in tandem with electricity so neither source is overused. The EPA estimates this could add 270 miles per tank to an extended trip.
More Technological Innovations
Besides the plug-in, the 2019 MINI Cooper Hybrid promises to carry technology we already know and love, plus some new features. This MINI is already unique in the plethora of options and packages it carries. In 2019, your family can expect to enjoy innovations that will keep them safe and comfortable in your car.
One of the Hybrid's best features is surprisingly low-tech. For 2019, the Hybrid's interior underwent some changes, leaving it roomier and more comfortable even for larger families or carpool groups. Infotainment features like maps have been streamlined, too, with reviewers noting the maps are less cluttered, making them easier to navigate on a family trip or excursion to an unfamiliar address. These features ensure the exterior of your car is safe on the road, but also that the interior is a pleasure to spend time in.
The 2019 MINI Cooper Hybrid is also versatile in how its tech can be used. That is, some drivers like a touchscreen with several icons in one spot, while others prefer using a controller. With the Hybrid, you can do both-stick with what feels comfortable or switch off as your driving needs dictate. Voice and smartphone integration are present and updated, making the Cooper Hybrid one of the most fun cars on the road. Good things, including a plethora of tech features, truly come in small packages.
If you have questions regarding MINI Cooper hybrid technology, need information on specific features, or simply want to know more about what we do, contact MINI of Manhattan today. We are pleased to serve Manhattan, Bronx, and Queens, NY, and beyond. Our goal is to match you with a car you'll love for years to come.