2019 MINI Cooper Hardtop Safety Rating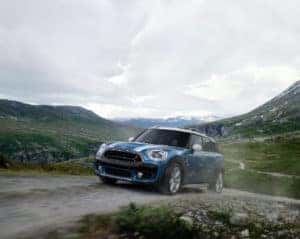 The 2019 MINI Cooper Hardtop is a great choice for an urban vehicle, thanks to its comfortable cabin, lively performance, and exceptional safety. Many advanced safety features contribute to the 2019 MINI Cooper Hardtop safety rating, giving it more appeal than ever.
Drivers in Manhattan, Bronx, and Queens can find out more about the Cooper Hardtop safety rating and safety features with our in-depth safety review.
Adaptive Cruise Control
Adaptive Cruise Control uses precise engine and braking control to help your vehicle maintain a constant speed on the highway. Like normal cruise control, you simply set your desired speed to cruise, but it differs in that it helps you keep a safe distance between yourself and the vehicle ahead. You no longer need to constantly adjust your cruise speed or disable it to adjust to changing highway traffic patterns.
Head-Up Display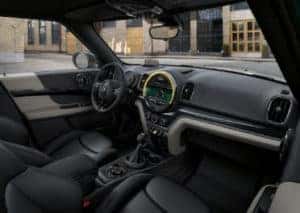 The MINI Cooper Hardtop Head-Up Display is a feature that puts relevant vehicle and navigation information into your driving sightline, so you never have to take your hands off the wheel or your eyes off the road. It uses a transparent display, so you can still see the road ahead and is unaffected by the glare of direct sunlight.
Rearview Camera
A rearview camera is standard for all MINI Cooper models, which gives you a clear, crisp view of the area behind your vehicle projected to your infotainment screen. With this feature, you can see what's behind you if you're moving around a crowded parking lot, backing out of your driveway, or traveling on a busy highway.
Parking Sensors
Parking sensors are also standard for the 2019 MINI Cooper, which use sound pulses to reflect off of nearby objects and warn you if you're getting too close to a vehicle or other obstruction while parking. With this feature, you can easily maneuver around a parking lot or parallel park in a tight space on the street without worrying about tapping the vehicles near you.
Automatic Headlights
Automatic headlights use sensors to detect the ambient light and turn on as soon as the light is low, whether it's a gloomy day or the start of sunset, to ensure you have the visibility you need. This not only makes your drive safer, but it also protects your MINI Cooper Hardtop battery life by only using your headlights when needed.
Rain-Sensing Windshield Wipers
Similar to automatic headlights, rain-sensing windshield wipers are designed to automatically turn on and adjust to the rainfall to keep you safe. This feature is particularly helpful during rainstorms that go from a slight drizzle to a torrential downpour, saving precious seconds of visibility as you try to adjust your wiper speed.
Explore the 2019 MINI Cooper Hardtop Safety Rating
With all of these safety features, it's no wonder the 2019 MINI Cooper Hardtop safety rating is so exceptional. No matter the driving scenario, these advance safety features ensure you're always aware and protected.
Drivers in Manhattan, Bronx, and Queens can find out more about safety ratings and safety features by visiting MINI of Manhattan. Call or stop by today to schedule your test drive!