MINI Cooper near Manhattan, NY
New York City, including the borough of Manhattan, is known for many things, such as being one of the best places to get a slice of pizza. In fact, the first pizzeria in the United States opened in New York City in 1895.
Also known for its quick-walking, speed-talking pace and attitude, Manhattan is the center of American culture. Between the world-renowned arts scene and the financial magic that happens there every day, Manhattan is where millions discover American ingenuity every year.
Located in Manhattan are local businesses that have been supporting the community for years, including high-quality car dealerships like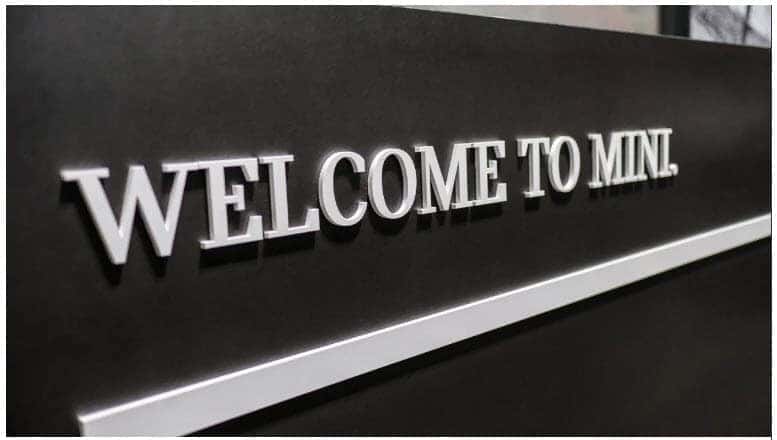 Finding the Right Vehicle for You
The most difficult part of car shopping is finding a vehicle that meets your wants and needs. If you shop at a dealership with a limited selection, it will be almost impossible to find your perfect vehicle, which is why you need to be sure to shop for your next car at Manhattan MINI Dealership.
In addition to providing a wide range of dealership services, we are proud to offer our customers with high-quality new and certified pre-owned vehicles, ensuring that you get the MINI model that's right for you.
If you choose one of our certified pre-owned models, you'll be getting a vehicle that's undergone a rigorous inspection process, including a check of the interior and exterior, as well as a full examination of the mechanical inspection. Because our pre-owned models are subjected to such extensive testing, you'll know that you're getting a dependable vehicle that will stay on the road for hundreds of thousands of miles to come.
To Buy or to Lease?
When you're ready to get behind the wheel of an exciting MINI vehicle, the most important decision you can make is whether you will buy or lease your vehicle. Since both financing options provide distinct benefits, it's a good idea to examine them in closer detail.
The biggest benefit of buying your vehicle is that at some point your car payments will end, and when they do, you will own your car outright. You can either continue driving your vehicle or use its equity to purchase a new model. In addition, you can make upgrades to your vehicle whenever you wish, whether you want a new paint job or are interested in installing a high-end stereo system.
For some car shoppers, leasing is the ideal solution for getting a new car. For starters, leasing often requires no down payment, and your monthly payments will be much lower. Also, because auto leases are usually three years or less, you can frequently choose a new vehicle. Leased vehicles are also usually covered by a factory warranty, meaning you won't have to worry about expensive maintenance or repairs.
Additionally, our finance department can help you decide which payment option, buying or leasing, is right for you.
Special Deals Lower Your Costs
If you're like most New York car owners, your biggest concern when buying a new vehicle is saving as much money as possible. Although there are a variety of reasons to shop with our Manhattan MINI Dealership, finding a new car without breaking the bank is the best.
In addition to our regular affordable pricing, we are proud to offer our consumers frequent specials on both new and pre-owned vehicles. Taking advantage of these specials means being able to drive off our lot in your dream MINI while keeping money in your pocket. On top of regular vehicle specials, we also provide finance specials to help you get the terms that you need to purchase your new vehicle.
We also understand that repairs can also be a large expense, especially if you need to buy pricey car parts. To help out with the costs of maintaining your MINI, we provide regular service and parts specials. These deals mean you won't ever have to delay a necessary repair and can easily keep your vehicle running the way that you need and deserve.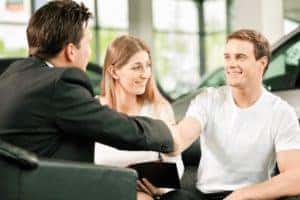 When you want a car dealership that is focused on saving you as much money as possible on your new car, your best option is our Manhattan MINI Dealership. Our regular specials and deals make finding your next MINI quick, fun and, most importantly, affordable.
MINI Cooper Dealer in Manhattan
Our Manhattan MINI Dealership is your local MINI Cooper dealer in Manhattan. We offer a huge inventory of new and pre-owned vehicles for you to choose from, including the entire MINI lineup. We offer a friendly team of sales professionals who are ready to help you select the best vehicle for your wants, needs, and budget. Whether you're looking for a MINI vehicle to splurge on or a vehicle that meets your strict budget, we'll ensure that you get the same high-level quality of service.
After you've chosen the vehicle that best meet your needs, you'll need to acquire financing. Whether you decide to purchase or lease your next vehicle, our financing team will be happy to work with you no matter what your financial house looks like. Our team of professionals will work with our team of lenders to get you the best financing terms available.
And long after you've signed on the dotted line, we'll be here to help you keep your vehicle running smoothly for years to come. Our service team is highly trained and motivated to keep your vehicle in tip-top shape so you remain a happy customer.
Start your journey to your next MINI vehicle with our Manhattan MINI Dealership. Stop by our showroom during our regular hours Monday through Thursday from 9 AM until 7 PM, Friday from 9 AM until 6 PM, and Saturday from 10 AM until 5 PM. Visit us online to schedule a test drive.