MINI Cooper Dealer near Long Island, NY
When searching for the perfect new or used MINI Cooper near Long Island, NY, look no further than our MINI Cooper dealer in New York. We are just a short drive or train ride from Long Island, and offer an extensive selection of new MINI Coopers or preowned and certified preowned MINIs.
We know that residents of Long Island, NY, value their community and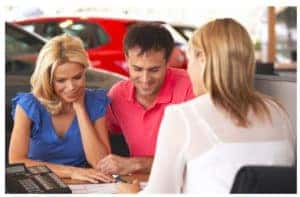 love vehicles that are fun and practical. MINI Coopers are just that-cars that have a broad range of features, performance, a fun driving experience, and plenty of room for passengers and cargo. They're sporty, fun, and practical all at once. That's why locals turn to their local MINI Cooper dealer near Long Island, NY-MINI of Manhattan.
MINI Cooper Dealer New York
We are New York's MINI Cooper dealership, serving Long Island with all their automotive needs. We understand that in order to build and keep our customer base, and to be successful as a dealer, we need to build a legacy of trust and respect with our customers. When you step into our showroom, we'll treat you like a member of our family and deal with you in a straightforward and honest manner.
Not only can we help you customize the exact options you want for your new MINI Cooper, we can help you hook up with impressive incentives, exceptional deals and interest rates, and even to determine whether purchase or leasing is your best bet. We also offer a complete range of repair and maintenance services to help keep your Cooper running like new from the day you buy it to the day you trade it in.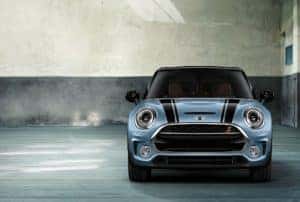 New & Used MINI Coopers
It doesn't matter whether you're looking for a Hardtop 2 or 4-Door, a Clubman, a MINI Cooper Countryman, or any other variety of MINI Cooper-your MINI Cooper dealer carries a complete line of vehicles with just about every options package and trim level you can imagine. We even offer a full inventory of certified pre-owned MINI Cooper vehicles for those looking for a phenomenal deal on a gently used vehicle.
All you need to do is stop into our showroom and take a look around to see what we've got to offer. If you're unsure where to begin, hop onto our online dealership or talk to one of our ace sales crew, who will put your satisfaction first from the moment they say "hello." We're here for only one reason: help you find the ideal MINI vehicle for your every need.
If you'd like to drive a new MINI Cooper, we're ready to help you find the one for you. Just stop into MINI of Manhattan, the only MINI Cooper dealer near Long Island, NY, and take a test drive or ask for more information today!