MINI Cooper Dealer Near Bronx, NY
As the premiere MINI Cooper dealer for Bronx, NY, MINI of Manhattan has long been providing this area with not just a great selection, but great customer service, too.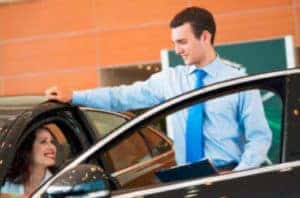 Here's how we aim to help you and your community!
See all available MINI Cooper models
2019 MINI Cooper Countryman for Sale near Bronx NY
About the Bronx
The Bronx has always been known for its strong community ties, so it's really no surprise that the borough is home to so many loveable sites and attractions. For instance, the New York Botanical Garden and Bronx Zoo are perfect for residents of all ages.
Of course, that's not the only reason why we love the borough. Today, the Bronx is home to over 1.4 million people, and is a hot spot for both tourists and locals to find culture, community, art, and good old-fashioned New York pride.
You shouldn't have any trouble getting around if you've got a reliable and trendy car on your side. That's where our Bronx MINI Cooper dealer comes into play.
Get Behind the Wheel of Something a Little More Stylish
There's something undeniably unique about the MINI Cooper brand. Whereas some other styles of vehicle might fade into the background in a big city such as New York, that iconic MINI Cooper design is always easy to spot.
If you're choosing such a unique car, then it's only reasonable that you get a unique customer service experience, too. Our team is more than happy to help with that.
Selecting the right MINI Cooper for the Bronx
With several different models in the MINI Cooper lineup, there's certainly plenty of wonderful options for you to choose from. And fortunately, the sales consultants at our Bronx MINI Cooper dealer are happy to pair you with the right one.
Be sure to tell our team exactly what your wish-list entails. For example, if you're looking for a smaller car with a lot of style and technology, we might suggest the classic MINI Hardtop.
Likewise, if you've got a growing family and a need for added space, an SUV is probably more your style. In which case, you'll want to check out the MINI Countryman.
Regardless of personal tastes, our MINI Cooper dealer ought to have what you need to navigate the Bronx.
Check out our inventory of new, used, and certified pre-owned cars online today to see what we mean!
A Selection of High-Performing Vehicles
In addition to all those mainstays of the MINI Cooper lineup, we also carry a selection of John Cooper Works models.
The brainchild of racing pro John Cooper, these special MINI models were designed for high-performance. That means they have some of the nimblest handling and most precisely optimized engines in the MINI lineup.
If you're looking for a little bit of extra power and style, check out the John Cooper Works vehicles today.
Convenient MINI Financing
When it comes to financing your car, our MINI Cooper dealer has plenty of different solutions for the Bronx, NY, area. For example, if you're not looking to buy your car outright, you can also lease your next MINI Cooper model.
The lease is a great option if you're not quite ready for a long-term commitment. With this, you'll be able to take home your car for a few years, paying off only the depreciation that occurs during that time. Afterwards, just trade in for your next new model!
Whether you're buying or leasing, our team is here to walk you through the entire financing process, step-by-step. Provide them with all the necessary information, and they'll find a good solution for you.
If you're eager to move on in this process, then you can get a head start here on our website. Fill out a finance application today, from the comfort of your own home!
MINI Cooper Service for Bronx NY
With so many premium moving parts under the hood, it's important that you provide your MINI Cooper with regular maintenance and repair. Doing so could ensure you get extra years out of your car.
Our technicians know the MINI brand inside and out. Thanks to this knowledge, they can tackle just about any job you throw at them.
If your car is in need of service right now, then you'll want to schedule an appointment online or over the phone.
However, you might be interested to know that we do have a prepaid maintenance plan available at our Bronx MINI Cooper dealer. Pay for your service ahead of time for a bit of extra convenience!
Order New MINI Cooper Parts
The MINI Cooper lineup is well-known for being one of the most customizable on the market today. By adding in genuine MINI parts and accessories, you can make your car even more unique than it already is.
From our parts center, you can order:
Fun motoring accessories
Premium John Cooper Works parts
Tough tires fitting of your MINI Cooper
To order any of these parts and accessories, all you have to do is fill out a short form on our website. We'll then take care of the rest (including installation, as long as you make an appointment).
View Our Specials Today
At our MINI Cooper Dealer, we like to help Bronx, NY, drivers save money whenever we can. That's why we offer different specials on our website, including deals for service or parts.
If you're interested in snagging a coupon, all you have to do is check out our specials page before visiting. Hopefully, you'll be able to save some extra money next time around.
Visit Our Bronx MINI Cooper Dealer Today
Our MINI Cooper dealer has quite a few years of serving the Bronx, NY, community under our belt. So, we're more than ready to help you find your next great car.
If you're ready to get started on finding a new car, then visit MINI of Manhattan today!