2018 MINI Cooper Countryman vs 2018 Volkswagen Beetle
When looking for a new car, you might prefer something with a little style. Both the 2018 MINI Cooper Countryman and Volkswagen Beetle showcase a European flair in their exteriors that has appealed to drivers for years. But looks only go so far. Consider overall performance, safety and reliability first when deciding which car to buy. Continue reading our 2018 MINI Cooper Countryman vs. VW Beetle comparison to see if one car surpasses the other.
Performance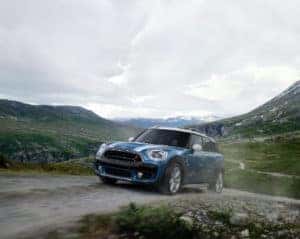 The Cooper Countryman offers more engine options than the Beetle. The base engine is a turbocharged 1.5L three-cylinder with 134 horsepower, but higher trims come with more powerful engines. The S Countryman has a turbocharged 2.0L turbocharged four-cylinder engine with 189 horsepower, while the John Cooper Works' twin-turbocharged engine produces an impressive 228 horsepower. Meanwhile, the Beetle's only available engine is a 2.0L 4-cylinder turbocharged engine with 174 horsepower.
For its 2018 model, MINI now offers a plug-in hybrid, the SE Countryman. Volkswagen doesn't have hybrid models. Therefore, environmentally-conscious drivers should go with the Cooper Countryman.
The Countryman has its ALL4 (all-wheel drive) system available in all trims, giving superior traction on slick roads. By contrast, the Beetle only has front-wheel drive.
Interior and Cargo Space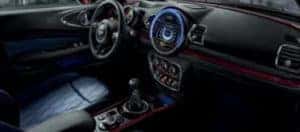 For seating capacity, the Cooper Countryman carries a maximum of five people, and the Beetle seats up to four people. The Beetle doesn't have much legroom in the back row, so adults may not feel comfortable sitting there. If you carpool frequently, the Countryman offers ample legroom in the back row and is a better option than its rival.
The Countryman also allows for more cargo space with 17.6 cubic feet behind the back row and 47.6 cubic feet with the back row turned down. With the Beetle, you only get 15.4 cubic feet behind the back row and a maximum of 29.9 cubic feet of space.
If you live the areas of Manhattan, Bronx or Queens, come visit MINI of Manhattan. Check out  and enjoy the Cooper Countryman's spaciousness.
Technology Features
Both cars have an infotainment system with Apple CarPlay available. The MINI gives you a bigger display screen with an upgraded 8.8-inch touchscreen in comparison to the Beetle's 6.3-inch touchscreen.
For safety features, the Cooper Countryman comes standard with a rearview camera and rear parking sensors. The Beetle only offers the rear sensors as an optional upgrade.
Check out the innovative Siri Eyes Free system that comes standard in the Countryman. As with the Siri app on your tablet, it recognizes voice commands, and you can ask for directions or tell it to play a song. The Volkswagen doesn't have this system.
Drive the Cooper Countryman
We hope you found this 2018 MINI Cooper Countryman vs. VW Beetle informative. While both cars are attractive and solid vehicles, the MINI beats its rival in every category. You'll find more engine options, seating capacity, cargo space and a wider selection of technology features.
For drivers in Manhattan, Queens and the Bronx, visit our dealership. Our dealers at MINI of Manhattan will show you our inventory and answer of any questions. Test drive a 2018 MINI Cooper Countryman today.