2019 MINI Cooper Countryman Trim Levels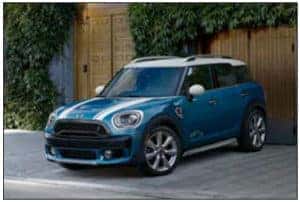 The 2019 MINI Cooper Countryman is hitting showrooms for a new model year. Reviewers and test drivers have already experienced this new vehicle with a fresh mid-generation design, and they are impressed. The 2019 Countryman seems more customizable and driver-friendly than ever. Yet, not all 2019 MINI Countryman vehicles are created equal. Many customers ask us for tips on which trim level to choose, so MINI of Manhattan provided a short primer.
The MINI Cooper Countryman
It may be the base level trim, but the 2019 MINI Cooper Countryman proves it's anything but basic. Recall that every MINI Cooper is a compact sport utility vehicle (SUV) built for long trips, difficult roads, and defter and more complicated handling than the average car. With the basic Cooper trim, the main question is whether you want your SUV to have front-wheel or all-wheel drive. All-wheel drive may serve you better if you live in an area known for tough roads or inclement weather, especially as autumn and winter approach. Front-wheel drive may be a better choice if your driving lifestyle consists of short commutes or several abbreviated trips a week.
Both basic Coopers are six-speed manuals, giving you the opportunity to enjoy manual shifting and more interactivity with your car. Both are also environmentally friendly, with EPA-estimated 28 MPG for the front-wheel drive trim and 26 MPG for all-wheel drive. With five seats each, nine exterior color options, along with options like 3D printing, personalized engraving, and personalized interior lighting, the basic Cooper is both compact and luxurious.
Cooper S
The Cooper S is a bit smaller and sleeker than its basic counterpart, adding an air of upscale etiquette to its already-refined handling. Early reviewers have praised the 2019 MINI Cooper Countryman for its road manners, and this is apparent in the Countryman S. Like its basic counterpart, the Cooper S comes in two configurations, front wheel and all-wheel drive. Both perform beautifully, with zippy acceleration and the environmental friendliness drivers have come to expect from this model.
The Cooper S all-wheel drive boasts a 6-speed manual transmission, while its all-wheel drive counterpart is an 8-speed automatic with a manual option. In fact, "option" is the byword all around for this trim level. With two more exterior colors than the basic Cooper and a plethora of feature options, the Cooper S is highly customizable. Its hybrid plug-in even allows you to customize how much you will depend on electricity vs. a gas engine while driving.
Cooper SE
The MINI Cooper Countryman SE sort of sits beside the rest of the lineup, instead of being an increase. It's a hybrid model that features a turbo 3-cylinder engine matched with an electric engine in the rear, at 221 HP combined. It adds selectable drive modes, but otherwise is equipped the same as the Cooper S.
MINI Cooper Countryman Signature
The Signature trim offers a number of features like keyless entry for convenience, heated seats and climate control for comfort, and safety features like front crash warning and mitigation. You also get improved touchscreen functionality and automatic high beams. Other features are available depending on the trim you choose (Cooper, S, or JCW).
MINI Cooper Countryman Iconic
The Iconic trim is sort of a top-level offering, giving you everything from above, plus a number of convenience and luxury features. These include a big, 8.8-inch touchscreen interface, power liftgate, and power seats. Leather upholstery takes the experience to the next level of comfort.
John Cooper Works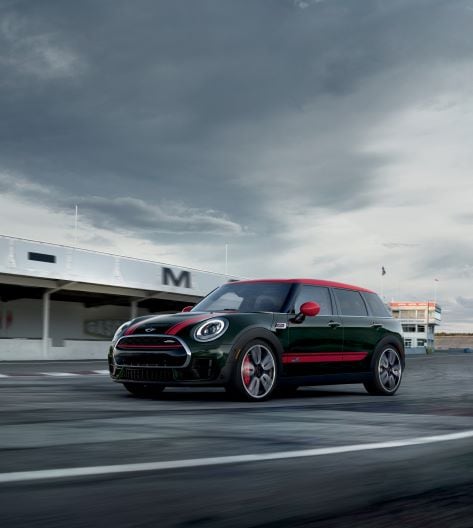 The John Cooper Works trim level has only one configuration as opposed to two, the all-wheel drive option. Don't let that fool you into passing up this trim, though. With 228 horsepower, as opposed to 189 on the Cooper S, the John Works option is the fastest and easiest to accelerate that we've seen. Like its counterparts, the JCW Cooper also comes with the new hybrid plug-in and several customizable features. The six-speed manual transmission allows for up-close and personal handling, while a 26 MPG estimate boosts the vehicle's "green factor."
If you are still unsure which trim level works for you or have any other questions, please contact MINI of Manhattan in person or online. We look forward to serving all our customers of Manhattan, Bronx, and Queens, NY, and beyond.