---
Car connoisseurs in Manhattan, Queens, and the Bronx, New York, will know that the 2020 MINI Cooper Convertible and the 2019 VW Beetle Convertible are chic subcompact cars that can switch seamlessly from an open-air ride to an enclosed one. But, when put head to head, which of the two has more of the features you like?
Our team at MINI of Manhattan wants to help you solve that question. That's why we've put together this MINI Convertible vs. VW Beetle Convertible comparison. In it, we've set the features we think you care about most side by side, so you can decide which car works best for you. Let's get started!
Related Content: 2020 MINI Convertible
---

MINI Cooper Convertible vs VW Beetle Convertible: Technology
Both the MINI Cooper and VW Beetle have excellent infotainment systems, with base screens coming in at 6.5 and 5.0 inches, respectively. You can connect your compatible smartphone and access your contacts, music library, and more.
But, the Cooper has some great upgrades to make driving in the city easier, like available Parking Assistant. It scans for open parking spaces and guides you into them for the perfect parallel park. Add the Car Finder feature and real-time traffic updates, and you have a city driving experience the Beetle can't quite match.
---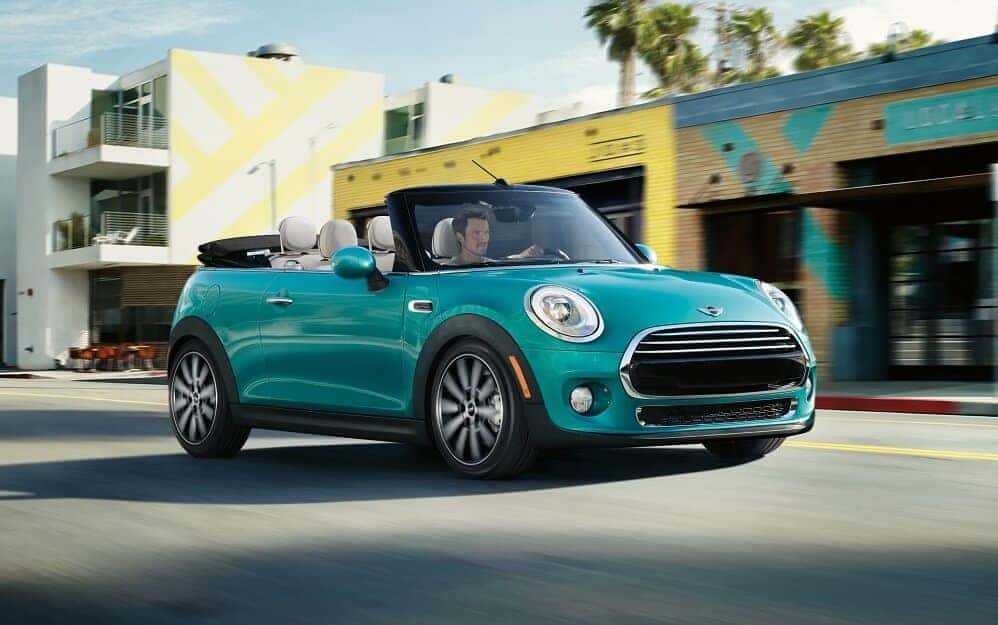 Performance Specs
The MINI Cooper and Volkswagen Convertibles both have great fuel economy, but when comparing the fuel rating of the MINI Cooper Convertible vs. VW Beetle Convertible, the base Cooper model's EPA-estimated 28 city/36 highway MPG comes out slightly ahead of the Beetle model's EPA-estimated 26 city/33 highway MPG. With the Cooper, you can enjoy fewer trips to the pump as you head to your destination.
The Cooper also maxes out with higher power. Its higher trims use a turbo engine that delivers up to 228 horsepower and 236 lb-ft of torque, for speedy highway acceleration that you'll feel out in the open air. But the Beetle model's turbo engine gets just 174 horsepower and 184 lb-ft of torque across all trims.
---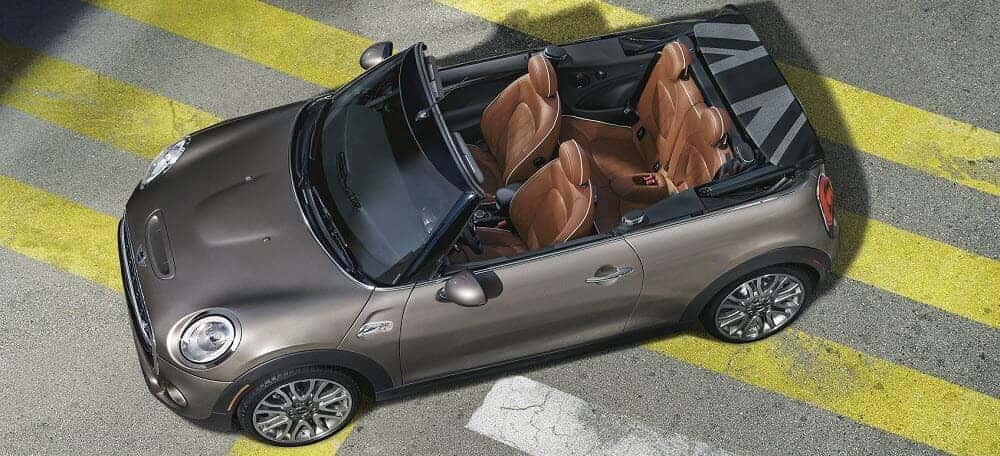 Interior Space
When it comes to space, the Cooper comes out slightly ahead in the specs. The Cooper model's 39.8-inch front headroom and 39-inch rear headroom bests the Beetle model's 37.1-inch and 37.6-inch measurements, respectively. Both models' front and rear legroom hover around 41 inches and 31 inches, respectively, as well. Taller riders will enjoy the Cooper model's extra headroom.
The Cooper model's extra space may make the difference for both front and rear passengers, no matter the length of your travels.
---
2020 MINI Cooper Convertible vs VW Beetle Convertible: The Verdict
Was our comparison of the MINI Cooper Convertible and VW Beetle Convertible helpful to you? Clearly, the Cooper and Beetle are both efficient subcompact cars that can deliver that wind-in-your-hair feeling for drivers.
We think shoppers in Manhattan, Queens, and the Bronx, NY, will like the newer model offered with the MINI Cooper Convertible compared to the VW Beetle Convertible, as well as the Cooper model's economy, power, interior space, and city-amenable driving features.
Schedule a test drive of the 2020 MINI Cooper at MINI of Manhattan, so you'll get hands-on experience behind the wheel before you decide. Our auto experts will be standing by to answer any questions you may have.
---