2019 MINI Cooper Convertible Technology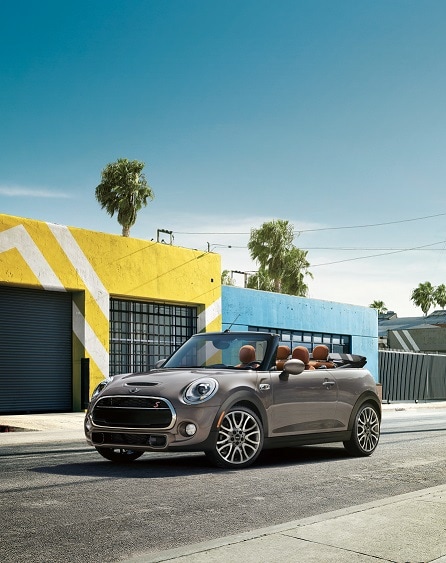 How much technology can you fit into a small car? If you've never driven a compact car like the MINI Cooper Convertible before, it might surprise you to learn that the development of technology in the 2019 MINI Cooper Convertible is unmatched. If you are considering this vehicle, we've put together a quick rundown of the best features for our customers of Manhattan, Bronx, and Queens, NY.
Style-Centered Tech
Style-centered technology often gets overlooked, but it's one of the features reviewers love about the newest MINI Cooper Convertible. The fresh headlamp design is one such feature. Automakers promise improved performance and visibility from these headlamps, which boast newer and stronger LED lighting-a huge improvement over the MINI Cooper's former halogen options.
The 2019 models offer greatly improved backlighting, too. Its new design is one of the most creative we've seen-it looks like Great Britain's Union flag. The brake lights are the flag's vertical lines while tail lights are diagonal. Meanwhile, the horizontal lines of the flag are your turn signals.
Infotainment and Related Features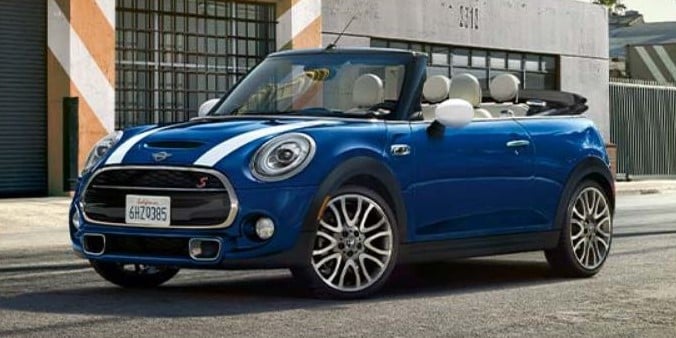 Many 2019 makes and models have updated their touchscreens and increased screen sizes. The 2019 MINI Cooper Convertible is in on this trend, upgrading its touchscreen from 6.5 to 8.8 inches. Some drivers prefer a controller over a touchscreen; this MINI Convertible boasts both.
With the newest MINI Cooper Convertible technology, you can activate almost any feature remotely. This boosts safety for drivers who take long commutes or families who travel often and may worry about their vehicles' security in unfamiliar places. Speaking of security, the 2019 versions of the MINI Cooper have undergone significant safety and driver assistance updates. Optional safety packages now include Automatic High-Beams and Adaptive Cruise Control. The latter should make any New York commute a breeze, or at least quicker and more fun than you might be used to.
Smartphone and internet integration received a boost for 2019 as well. Some MINI trim levels utilize wireless smartphone integration, letting you take and receive calls safely. Bluetooth® ports and voice control are standard across trim levels, ensuring hands-free interaction with your technology. The optional Apple CarPlay™ package draws many drivers, as it lets you enjoy almost any technology, from your tablet and e-reader to iPod, in the comfort of your car.
In addition, both the exterior and interior received huge technological upgrades this year. There are outstanding additions of new options like puddle lighting, which give your MINI a lovely ambience for evening drives. The 3-D printing and engraving options are also impressive and are highly recommended to any driver seeking personalization.
Learn more about this exciting model by checking out the 2019 MINI Cooper Convertible review.
See the MINI Convertible at MINI of Manhattan
If the MINI Cooper Convertible technology intrigues you, stop by MINI of Manhattan soon or visit us online. We are proud to serve customers in Manhattan, Bronx, and Queens, NY, and beyond. We will answer any questions you have and endeavor to match you with a personalized Convertible that will feel like a member of your family. Contact us today!