2019 MINI Cooper Convertible Safety Review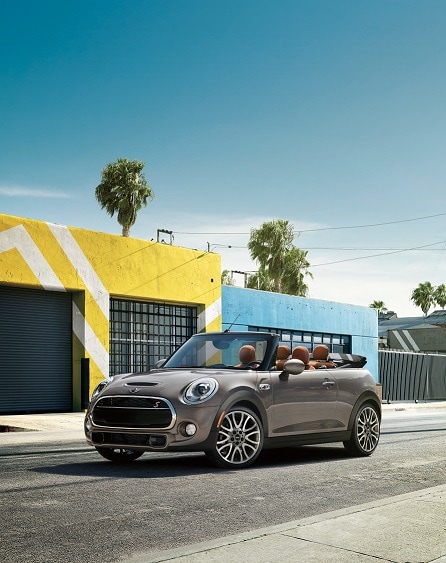 What do you look for in a car to take through the streets of Manhattan, Bronx, and Queens? Some people value performance, while others like having access to the latest technologies. Whatever your preferences are, you need to make sure that the vehicle you opt for is safe enough to protect you and your passengers.
If you're looking for a vehicle you can count on, the 2019 MINI Cooper Convertible is packed full of safety features that let you drive with peace of mind. Learn all about the 2019 MINI Cooper Convertible safety rating and discover whether or not it's good enough to measure up to your standards.
2018 TOP SAFETY PICK
Each year, the Insurance Institute for Highway Safety conducts crash tests on the latest models to determine how safe they are. A select few vehicles perform so well in these tests that they're considered top safety picks for the year. Fortunately, the 2019 MINI Cooper Convertible more than qualified for that prestigious consideration.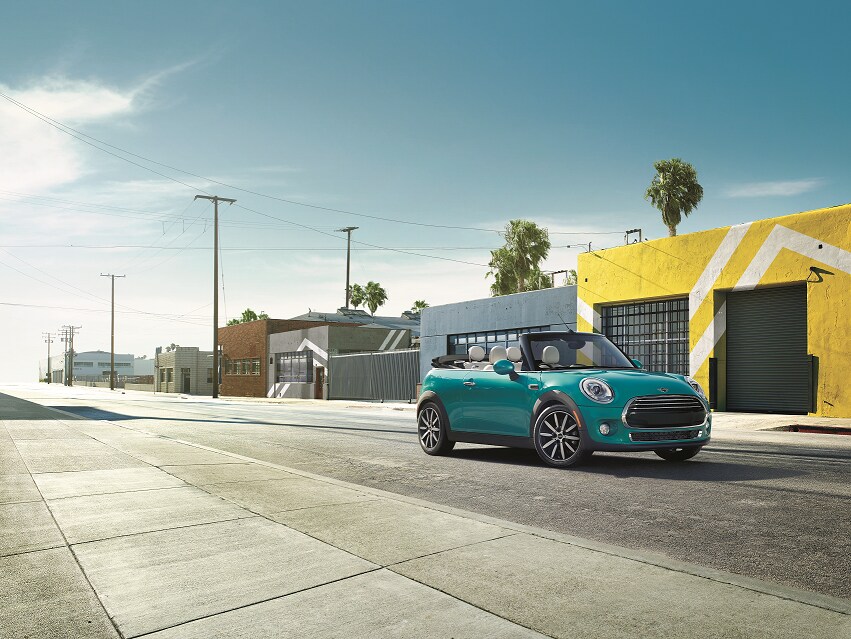 The IIHS rates crash test results using four grades: Good, Acceptable, Marginal, and Poor. When testing crashworthiness, the result of each test for the MINI Cooper was a solid Good rating. As if that wasn't enough, the IIHS also tested crash avoidance and mitigation, and they found that the MINI Cooper's front crash prevention systems were advanced, so you have a good chance of avoiding front end collisions altogether.
Technology
MINI has equipped their Cooper Convertible with plenty of advanced technological features, but among the most impressive is their safety tech. When you're behind the wheel, you'll have the advantage of the Active Driving Assistant System. This brilliant system offers both Forward Collision Warning and Automatic Emergency Braking. Should an imminent collision be detected ahead, your MINI will automatically apply brake pressure for you to help limit the damage or even avoid the collision entirely.
It's important to remember, however, that these safety features can't replace your own reactions and driving skills. Fortunately, this vehicle can enhance those as well, thanks to the bright LED headlights. Whether you're driving through rain or darkness, these quality headlights with cornering technology will always offer all the visibility you need.
Designed for Safety
The MINI Cooper Convertible was built from the ground up with safety in mind. No matter which model you opt for, you can drive with peace of mind, knowing there's a hidden roll bar that will automatically deploy should your vehicle roll over. The body itself is incredibly rigid and designed to direct the kinetic energy from a crash around the cabin, rather than straight through.
While these new advancements are great, you'll also find plenty of airbags inside the MINI Cooper that add classic and direct protection. These aren't just normal airbags, though, as they monitor the severity of the collision and inflate at varying rates in accordance with that severity.
Test Drive the 2019 MINI Cooper Convertible
The MINI Cooper Convertible safety rating is just one of many features this incredible vehicle can offer you. If you want to learn more, head over to MINI of Manhattan, the best MINI dealer in the Bronx, Manhattan, and Queens areas. Our friendly team is happy to show off every inch of this ride. Contact us today to schedule your test drive!