2019 MINI Cooper Convertible Dimensions Review

When you're driving through Manhattan, Bronx, and Queens, with the top down on your MINI Cooper Convertible, the last thing you'll be thinking about is dimensions. However, as you embark on your car-buying journey, it's important to know everything you need before purchasing your next vehicle. That includes its size.
To help you choose a convertible that you can drive home happy in, our team here at MINI of Manhattan put together this review of the 2019 MINI Cooper Convertible dimensions.
Exterior Dimensions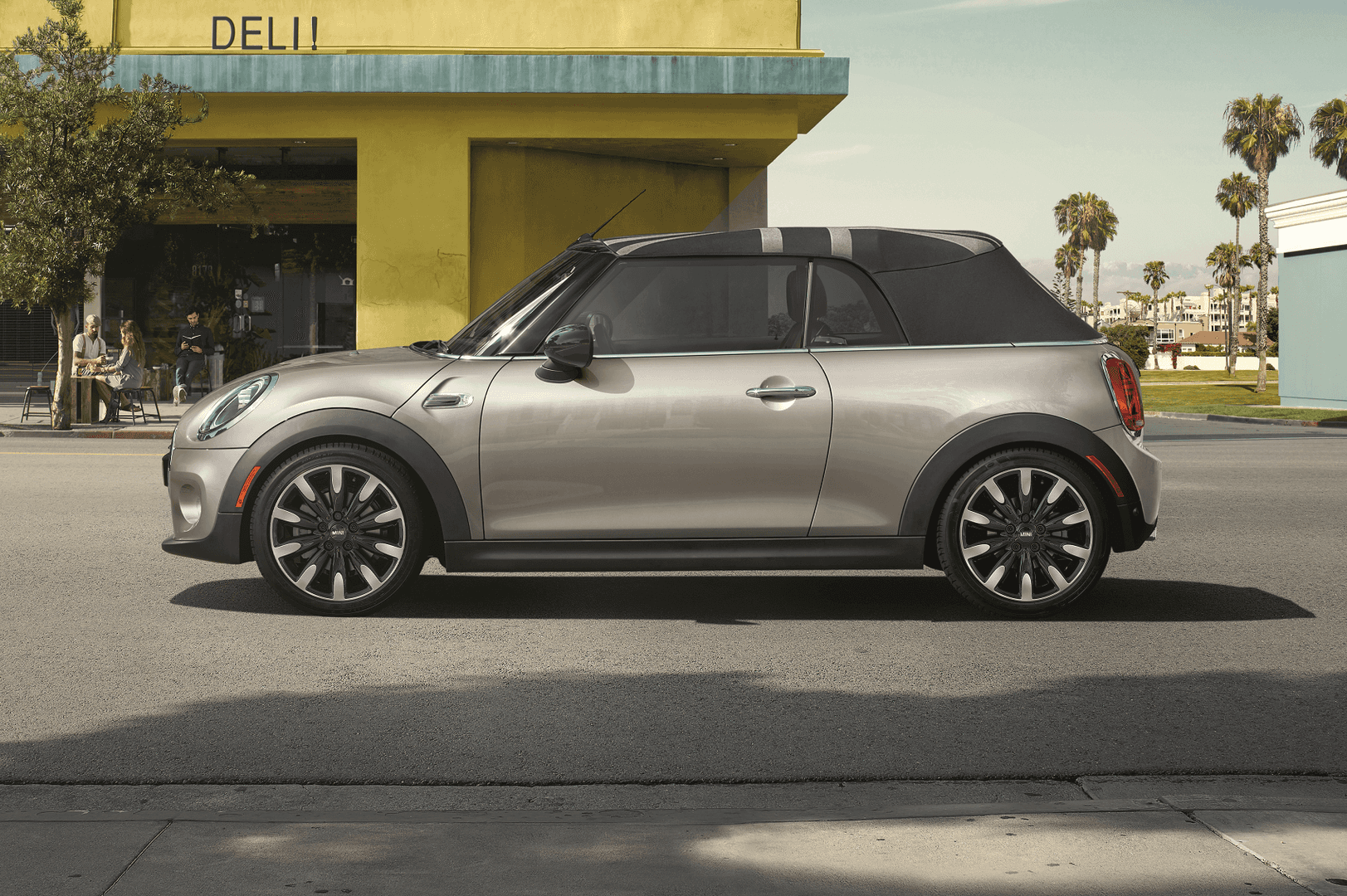 Whether you're within the city limits or tearing up a country road, the 2019 MINI Cooper Convertible has exterior dimensions that are designed to increase maneuverability.
The overall length is 151.9 inches, and it has a width of 68 inches. If you throw the mirrors in there, it only increases the width to a total of 76.1 inches. The height of this convertible measures 55.7 inches. Then there's the wheelbase, which measures 98.2 inches. There are unique exterior design features that work to accentuate these dimensions, as well. The Union Jack inspired LED taillights are just one example.
Then there's the all-important exterior dimensions of the 3-in-1 convertible top. The electronically powered top can be folded up or down at speeds up to 18 MPH. Plus, it only takes a mere 18 seconds for it to fold away completely, so you'll have the wind in your hair before you know it. You could also opt for sunroof mode, in which the roof will only partially fold away.
Related Post: 2019 MINI Cooper Convertible Exterior Review
Interior Dimensions
The 2019 MINI Cooper Convertible can seat up to four passengers, and it has plenty of room for everyone to stretch out. There's 41.4 inches of front legroom and 30.9 inches for your friends in the back. While there's 39.8 inches of headroom in the front and 39 inches for passengers in the second row, all you need to do is put the top down and headroom becomes virtually limitless.
You'll get exceptional comfort to go with these dimensions. You can choose from a variety of leather-trimmed seating options, like Carbon Black or Chesterfield. There's also the Dual-Zone Automatic Climate Control, so everyone can choose their ideal temperature. On top of that, the standard heated front seats will help you fend off the morning cold.
If you're looking to load up the MINI Cooper Convertible, its trunk offers you 5.7 cubic feet of space, and it has a total cargo capacity of 7.6 cubic feet.
Get Up and Go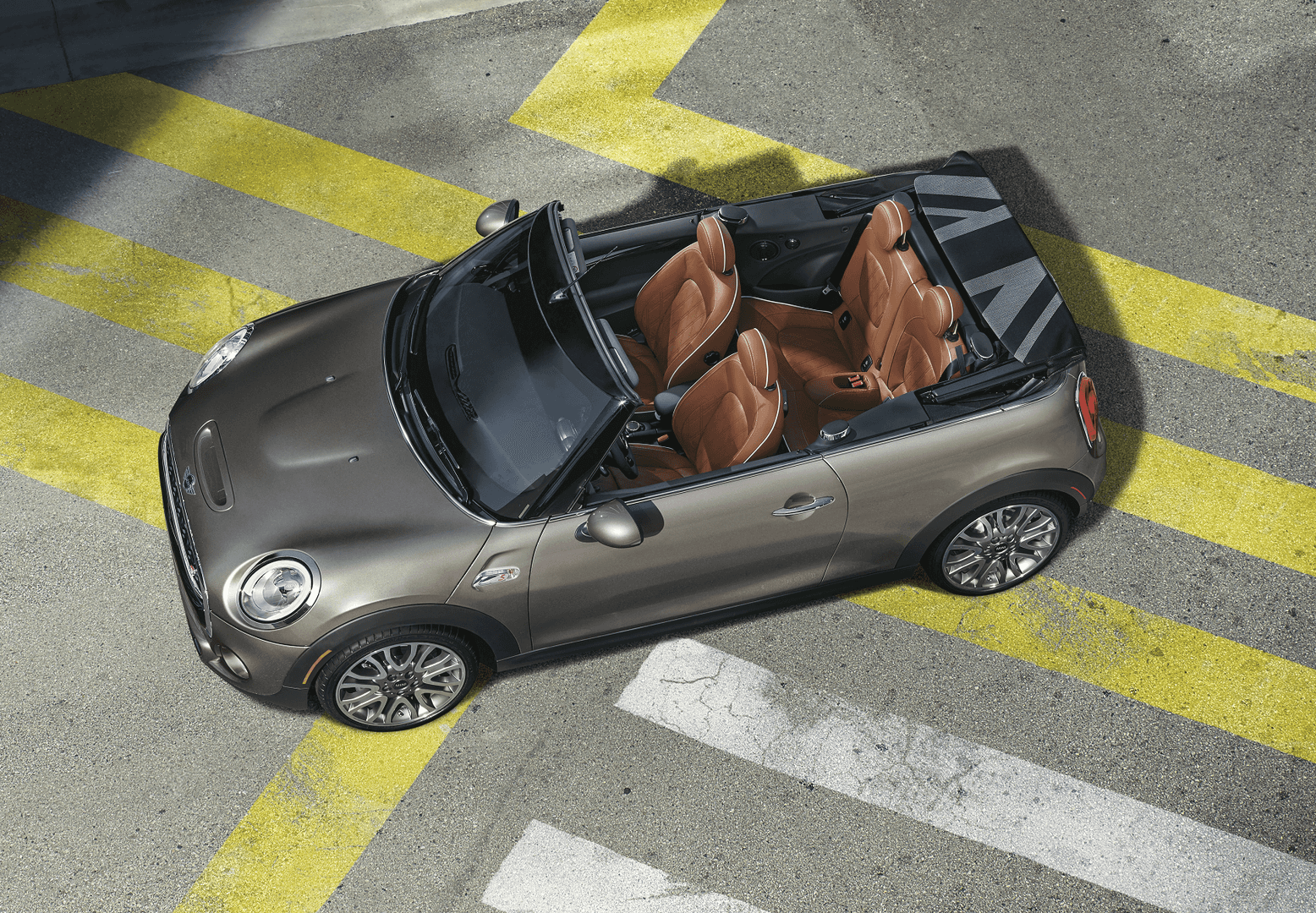 Now you know the MINI Cooper Convertible has dimensions that are well-suited for navigating the city streets. So, let's find out if it has the performance you need for a more dynamic drive.
The available 2.0L TwinPower Turbo engine produces 228 horsepower and 236 lb-ft of torque, and it can take you from 0-60 in just 6.3 seconds. It's paired up with the available 6-speed Steptronic Sport Automatic transmission, which also includes available paddle shifters for a more in-tune driving experience.
It comes with an 11.6-gallon fuel tank and gets an EPA-estimated 30 MPG combined.
Come See How It Measures Up!
You have all the numbers, but there's only one way to know if the 2019 MINI Cooper Convertible will meet your exact standards. That's to see it for yourself here at MINI of Manhattan. You can even bring the tape measure, if you want. Then, take it to the streets of Manhattan, Bronx, and Queens, to see if it's right for you. Schedule a test drive today!
Related Post: 2019 MINI Cooper Convertible Review