Buying Used MINI Cooper Tips

The MINI Cooper is the perfect combination of retro styling and British flair, designed to appeal to enthusiasts and build a loyal community of fellow MINI fans. If you're considering a used MINI Cooper, it's important to know what to look for to ensure you get the best vehicle for your needs.
Drivers in Manhattan, Queens, and the Bronx can find out all they need to know about shopping for a MINI with our buying used MINI Cooper tips.
Choose the Right Model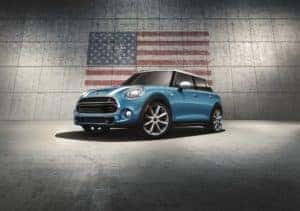 The MINI Cooper is the most iconic vehicle in the MINI lineup, along with being the most customizable. It comes in three body styles: a 2-door convertible, 2-door hardtop, and 4-door hardtop. Every style but the 4-door comes in three models: Cooper, Cooper S, and John Cooper Works, each of which is offered in Classic, Signature, and Iconic trim levels. The 4-door doesn't offer the John Cooper Works.
Standard and optional features vary among the body styles and trim levels, but it's possible to mix and match. With all this customization available, it's important to research your potential used MINI Cooper to be sure you're getting the attributes and features you want.
Check Ownership Costs and Reliability
Reliability is a vital consideration for your used vehicle, because it impacts your satisfaction and the future value of your investment. Used MINI Coopers are highly reliable vehicles, but reliability can vary by individual car.
Generally, the insurance, maintenance, repairs, and depreciation of the MINI Cooper give it a low total cost of ownership. These vehicles stand the test of time and hold their value. If something does happen, the MINI Cooper repair costs are average, and the parts are easy to source.
Related Post: MINI Reliability
Price Vehicles
Once you decide on the style, model, and trim level you want, you can begin to shop for used MINI Cooper vehicles to see what's available and get an idea about pricing. Before you visit the dealership or owner to see the vehicle in person, look up the average price for the style, model, trim, year, mileage, condition, and added features to estimate the market value of the vehicle. This will help you determine what you can afford and negotiate when the time comes.
Check a Vehicle History Report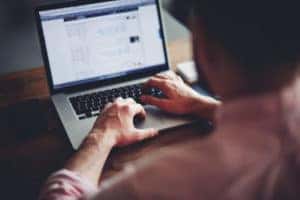 Used MINI Cooper models may be reliable, but it's best to search for a vehicle in good condition to get the most out of your investment. If you have a specific car in mind, run a vehicle history report using the car's vehicle identification number, or VIN, to get a detailed report of its accident and damage history.
Vehicle history reports will tell you a lot of valuable information, such as whether your potential car has a clean title, whether it's had any serious accidents or flood damage, whether its odometer reading is accurate, whether it had proper maintenance, and how many times it has changed hands over the years.
Find Your Used MINI Cooper
With these tips for buying a used MINI Cooper in mind, you're ready to start shopping. At MINI of Manhattan, we offer a wide selection of used MINI Cooper models in a range of styles, models, and trim levels, so you'll have all the options you need to find your perfect match. Drivers in the Manhattan, Queens, and the Bronx areas can call or stop by today to take a look and take one for a spin!