2019 MINI Cooper Hybrid Review
With each passing year, more auto makers are getting into the hybrid game, and for good reason. These cars not only offer great gas mileage in a world where gas is often getting more expensive every day, but they're also eco-friendly. That means drivers behind the wheel of a hybrid feel like they're doing the right thing for the environment.
Along with hybrids, small crossover SUVs are all over the roads of Manhattan, from Queens to the Bronx and beyond, because people like the performance and versatility they offer. It's only natural that automakers would mate the two, and that's what you get with the new MINI Clubman hybrid, also called the MINI Cooper SE Countryman All4. Let's look at a review and breakdown of what you'll get when you drive the 2019 MINI Cooper hybrid, and where you can try one out for yourself.
2019 MINI Cooper Hybrid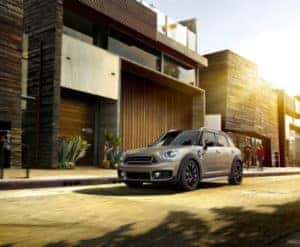 The new 2019 MINI Cooper Hybrid goes above and beyond what you'd expect from a crossover with a hybrid engine. It incorporates all the classic MINI design schemes that make these vehicles so popular, while adding an upscale interior cabin and providing an entertaining drive with solid Hybrid gas mileage.
MINI Cooper Hybrid Engine
Of course, this is a hybrid, so the engine is important. In the new MINI hybrid, you'll get a turbocharged inline-3, which delivers 134 horsepower and 122 lb-ft of torque matched up with an electric motor that gives you 87 horses. Working together, the engine and motor deliver a combined output of 221 horsepower and 284 lb-ft of torque, plenty of power on the go.
EPA-estimated fuel economy for this plug-in hybrid is a combined 27 miles per gallon, breaking down to 28 on the city streets and 27 on the highway. It's a very solid mileage rating for a crossover SUV.
Ride Experience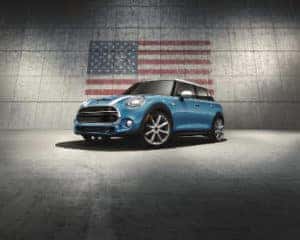 The new MINI Cooper SE Countryman All4 offers an authoritative driving experience with confident acceleration and braking, athletic steering and handling, and a great overall drivability. It's got a sporty feel, but also allows you to remain comfortable and in control at all times.
Cabin and Technology
Again, the MINI Cooper Hybrid cabin has a very upscale design and feel. Like most MINI vehicles, it features tall, wide windows that offer maximum visibility and help to reduce blind spots. There are tons of headroom and legroom both up front and in back, with sculpted seatbacks providing additional knee room for back seat passengers.
In terms of technology, you get a very sleek-looking, upgraded infotainment system with touchscreen interface and outstanding voice command capability. For those who prefer dials and buttons, MINI has added those in addition to the touchscreen, so you can choose your preferred control method. Dual USB ports and Apple CarPlay™ allow for solid smartphone integration, with certain apps like Pandora® and Spotify available straight through the menus.
See the 2019 Cooper Hybrid at MINI of Manhattan
If you're in the Queens or Bronx neighborhoods, or anywhere in Manhattan, you can check out the MINI Cooper Hybrid for yourself at MINI of Manhattan. Just stop into our showroom today or contact us and we'll be happy to answer all your questions or set you up with a test drive!