2019 MINI Cooper Hardtop Review
In today's world, a "classic" is a vehicle that continuously finds new ways to rise to the top without forgetting its roots. The 2019 MINI Cooper Hardtop is BMW's newest evolution of its ubiquitous brand that manages to emulate the best features of its past while pushing boundaries on what a modern compact can be.
MINI of Manhattan is committed to helping drivers in the Manhattan, Bronx, and Queens, NY, area looking to get behind the wheel of their perfect urban cruiser. Read on to see if the 2019 MINI Cooper Hardtop is the right choice for you.
Performance and Fuel Economy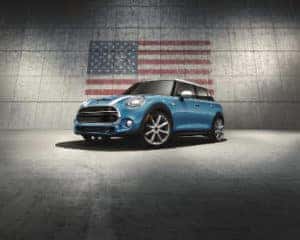 The 2019 MINI Cooper Hardtop comes in both its classic 2-door and modern 4-door sedan trims. The Hardtop is powered by a TwinPower 1.5-liter turbocharged turbo-inline 3-cylinder engine that produces 134 horsepower and 162 lb-ft of torque. The meatier Cooper S packs a TwinPower 2.0-liter 4-cylinder engine with 189 horsepower and 207 lb-ft of torque.
Just like the S, the 2-door John Cooper Works offers a TwinPower 2.0-liter turbo 4-cylinder engine, but has 228 horsepower and 236 lb-ft of torque. 6-speed manual or 6-speed automatic transmissions are available on either 2- or 4-door trim levels.
Front-wheel drive comes standard on all trims. One important factor is its 0-60 MPH capability, which packs an impressive 7.3 seconds on the standard MINI Cooper Hardtop (auto), 6.5 seconds on the S (auto), and an outstanding 5.9 seconds on the John Cooper Works (auto) trim. It's a necessary feature to have when attempting to overtake larger vehicles on the highway. The stopping power is equally impressive, making it a great vehicle for maneuvering through busy city streets.
Exterior/Interior Features and Available Technology
MINI has extended their selection of interior surfaces, wheels, and color accent choices, giving you even more freedom to design the perfect ride. The optional LED headlights feature an improved new look and include new LED tail lights with a fun British-flag design.
With room to comfortably fit four adult passengers, the 2019 MINI Cooper Hardtop comes with 41.4 inches of front-seat legroom in both the 2- and 4-door trims. The rear seats provide convenient extra cargo space of up to 34 cubic feet when folded down for when you head out of town and need a little room for that extra suitcase. A new 6.5-inch infotainment display with Apple CarPlay™ comes standard and allows you to connect your devices. An upgraded navigation system and a brand new wireless charging station are also available.
2019 MINI Cooper Hardtop Safety Features
Parallel parking in narrow spaces just got a lot easier in your MINI Cooper with the addition of both a rearview camera with parking sensors that now come standard on all trims. Emergency-call and connected-drive functions will closely monitor your driving and automatically engage in the event of an accident. Available 2019 safety features include: automatic high beams, rain-sensing wipers, adaptive cruise control, and a self-parking system.
Let's Get Started!
Whether it's smooth acceleration, a charming design, or intuitive technology, the 2019 MINI Cooper Hardtop will meet and exceed your expectations. Discover all that the MINI of Manhattan has to offer by scheduling your test drive today!