2019 MINI Cooper Hardtop Interior Review
When navigating around the city, whether you are heading for a night out in Manhattan, going into Bronx to catch a Yankees game, or spending the day on the sandy shores of Rockaway Beach in Queens, you want to get there in style.
The 2019 MINI Cooper Hardtop not only has a classic, elegant style throughout its design, but also will give you a comfortable and entertaining ride wherever you are headed for the day. To give you a better idea of what it will be like sitting inside and driving the 2019 Cooper Hardtop, our team here at MINI of Manhattan wanted to share details of the space and features found inside this vehicle.
Interior Dimensions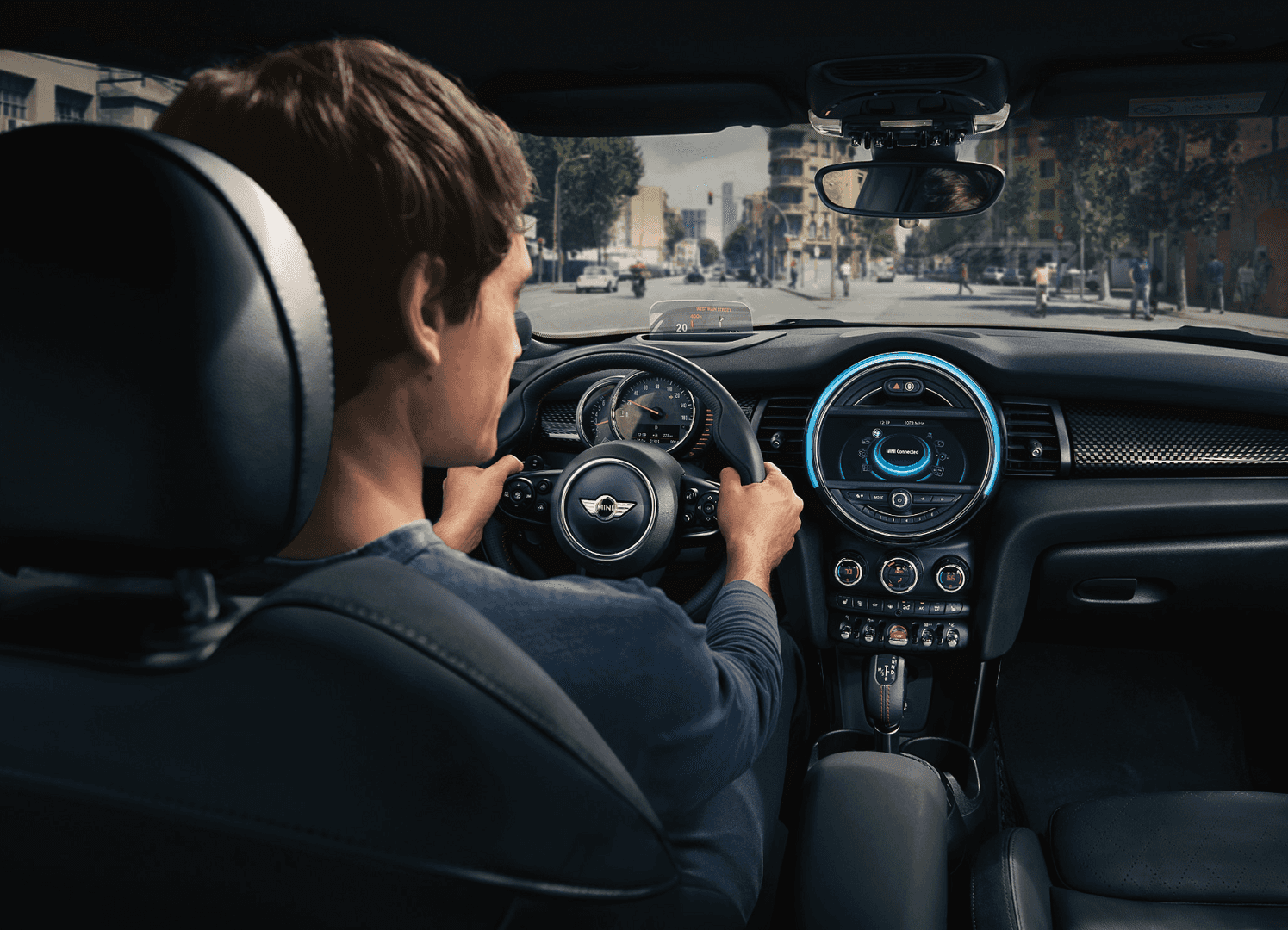 The MINI Cooper Hardtop is offered in two designs. You can choose between a 2-door or 4-door model. It will come down to your personal preferences and needs as to which one is the better option for you.
One difference is the space they provide for you inside. Both models give the driver a spacious ride with 41.4 inches of front legroom. The 2-door model actually has more headroom for the front seats with 40.3 inches compared to the 39.9 inches of front headroom in the 4-door Cooper Hardtop.
If you plan on having family or friends pack into your vehicle often, the MINI Cooper Hardtop 4-door models will have extra space in the back. In the second row, there are 37.5 inches of headroom and 32.3 inches of legroom. The 2-door Cooper Hardtop supplies the rear seats with 36.9 inches of headroom and 30.8 inches of legroom.
There is also more room for whatever items you are taking along with you in the 4-door model. At its best, it will give you 40.7 cubic feet of cargo volume. The 2-door MINI Cooper Hardtop also can accommodate a good amount of cargo for its size with up to 34 cubic feet of cargo volume.
Giving You a Stylish and Comfortable Ride
The exterior design of MINI vehicles has an iconic look for a sophisticated level of style. This also crosses over into the 2019 MINI Cooper Hardtop interior with its carbon black leatherette seating, hazy grey interior surfaces, ambient lighting, and leather sport steering wheel.
There are multiple other options when it comes to the design and colors of the cabin of the 2019 Cooper Hardtop. This includes the available Chesterfield Leather seats. You'll also stay warm when driving around during the winter with the ability to heat the seats up front.
The Technology Found Inside the 2019 MINI Cooper Hardtop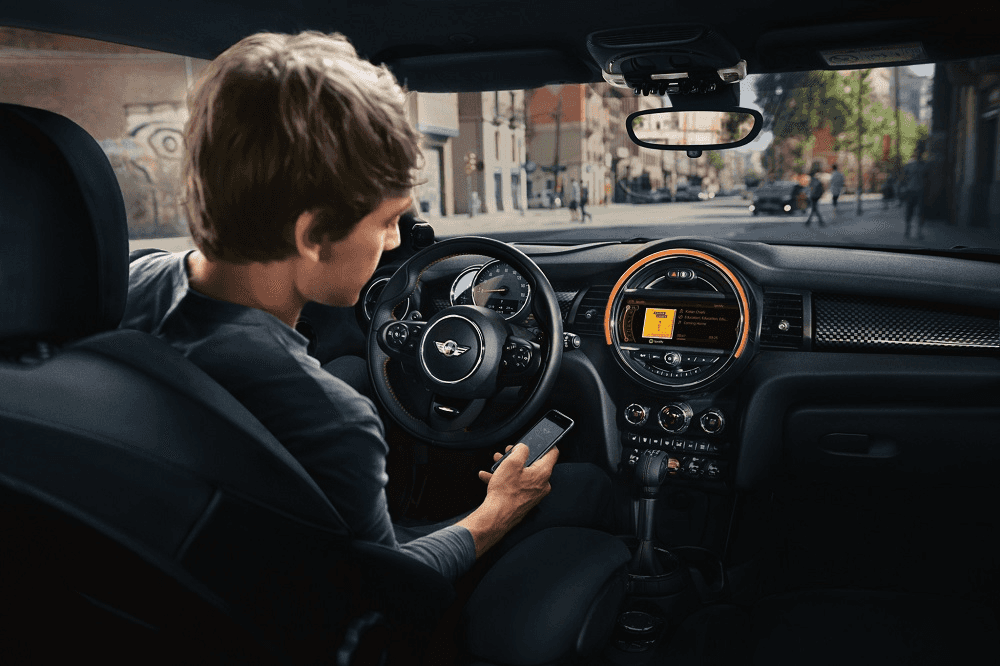 There is also an abundance of technology features inside the MINI Cooper Hardtop. They range from systems that add more convenience to your drive to features that give you more enjoyment when riding around the city.
The Media System will give you access to all of your favorite music and other entertainment on its 6.5-inch touchscreen display. You can even connect to your iPhone with available Apple CarPlay™ and use various applications while perusing through the multimedia system.
The available Navigation System will help you get to your destination the quickest way possible. This will give you real-time traffic updates, which will help you avoid the more congested areas of the city.
You can also stay aware of all this information and more without taking your eyes off the road thanks to the available Head-Up Display.
Come Sit Inside the 2019 MINI Cooper Hardtop
Reading about the impressive amenities, technology, and space provided inside the MINI Cooper Hardtop is one thing but wait until you get inside this vehicle! To truly appreciate what the 2019 MINI Cooper Hardtop interior offers, contact us at MINI of Manhattan to schedule a test drive of this vehicle.
When you stop by our dealership, our team can also help you decide whether a 2-door or 4-door model is best for your commute around Manhattan, Bronx, and Queens.