About MINI of Manhattan
Shopping for a MINI Cooper near me is an exciting time. There are so many things to consider, from selecting the make and model to choosing which features you're going to make part of your future.
At your MINI Cooper dealer near me, we understand that while this is a thrilling adventure, it's also serious business. That's why we do everything we can to make the entire car buying process as simple as possible.
Shop New MINI, Used MINI, or Certified Pre-Owned MINI Vehicles
Depending on your budget and your short- and long-term financial goals,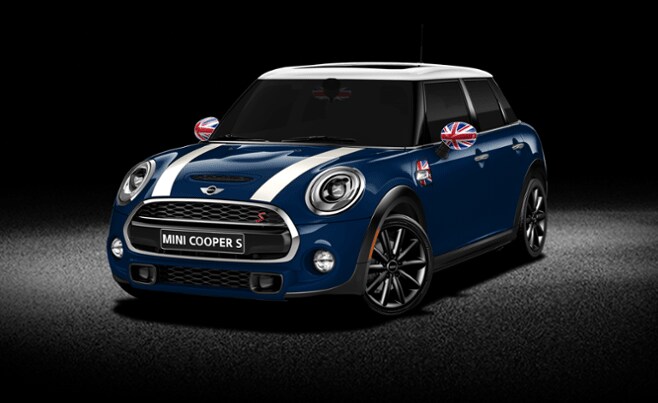 you might choose to purchase a new or certified pre-owned MINI.
At MINI of Manhattan near New York and New Jersey, we offer a huge inventory of MINI Cooper vehicles for you to choose from. We'll happily help you choose the new MINI Cooper, used MINI Cooper, or certified pre-owned MINI that best satisfies your goals and your wish list.
Automotive Financing
One of the most challenging parts of buying a vehicle is figuring out how to get the best financing. At MINI of Manhattan, our financing team has your back. We work with a team of lenders, and have for years, so we'll work with them to get you the best possible financing terms available. We'll talk with you about your financial goals and get you a financing situation that fits with your life plans.
MINI Service Department
Keeping your vehicle well-maintained is the key to its longevity. At MINI of Manhattan, our friendly, knowledgeable, and highly trained service team will happily help you keep your vehicle running smoothly for years to come. From regular maintenance appointments to major service and repairs, we'll be with you every step of the way.
The Areas We Serve
When looking for a MINI Cooper near me, your local MINI dealer serves many communities besides Manhattan, including Queens and the Bronx. And we're easily accessible by car or public transit. You can learn more about the areas we serve in the location-specific articles below. We'll tell you a little bit about each area and detail the services we offer at MINI of Manhattan. Check them out now then schedule a test drive.

MINI Cooper Near Me In New York & New Jersey  
Certified Pre-Owned MINI Coopers Near Me 
Used MINI Coopers for Sale in New York
MINI Cooper Near Me 
Are you ready to get behind the wheel of your next MINI vehicle? Stop in to the showroom at MINI of Manhattan. We're conveniently located near Manhattan, the Bronx, and Queens at 793 11th Avenue in New York, NY. Our friendly team of sales professionals is here Monday through Thursday from 9 am until 7 pm, Friday from 9 am until 6 pm, and Saturday from 10 am until 5 pm.
We'll be happy to guide you through the entire MINI Cooper car buying process, from finding the perfect vehicle for your wants, needs, and budget to getting you the best financing terms available.
Schedule a test drive or stop by the showroom today.