If you want to make sure that you're going to get the best possible performance, handling, and safety from your MINI vehicle, then you have to pay close attention to what we're about to say next: Your tires are one of the most important features of your vehicle because they play a huge role in all of these areas. 
Your vehicle's tires aren't just for funsies; they're the first point of contact between you and the road. That means high-quality tires are an integral part of ensuring that you stay on the road in your desired trajectory. Tires in perfect condition also contribute to your vehicle's efficiency and safety. 
MINI Cooper Tire Checklist
Caring for the tires on your MINI Cooper is really all about preventative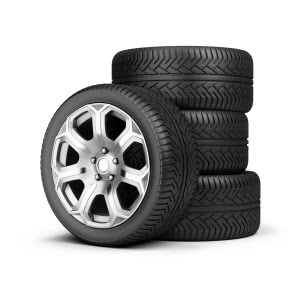 maintenance. By that we mean the services you do regularly to prevent a mishap. 
Because many of our customers aren't sure how to take care of their tires, we put together this short checklist:Â 
   
Check tire air pressure monthly.
   
Perform a visual inspection. Check the tire's condition for tread level and inconsistencies like bulges, cracks, or uneven filling.
   
Get regular tire rotations and wheel alignments to ensure even wear.
   
Get wheel balancing to ensure even weight distribution. 
These are just a few of the ways that you can ensure that your vehicle's tires are in top shape. The visual inspection is something you can do regularly while you're filling up your gas tank or washing the car, and it's the most important thing on our checklist because it will inform you of other necessary services.
Preventative Maintenance for MINI Tires
You can get your preventative maintenance services, including tire rotations, wheel alignments, and wheel balancing, at your local MINI dealer service center. These services are a cost-efficient way to take care of your tires to extend their life. 
Your MINI tires can last for up to five years with the proper care and depending on your usage and driving style. And by taking proper preventative measures, you can enjoy long tire life with efficiency, performance, and excellent handling.
MINI Cooper Tire Services in Manhattan
If your MINI vehicle needs tire services, simply bring your vehicle to the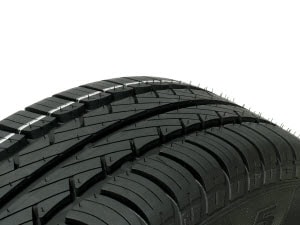 experts at MINI of Manhattan, and we'll have you out the door in no time. 
When you choose to get your tire services at MINI of Manhattan, you can enjoy pickup and drop-off service of your MINI vehicle (call the dealership for details) and shuttle services to Columbus Circle train and bus stations. If you must hang around, we offer free Wi-Fi and complimentary beverages to keep you happy while you wait. 
Ready to schedule your next MINI tire service in Manhattan? Schedule a service appointment online in minutes.